Remember when the University of Virginia shocked the world and won the College Basketball championship? A hidden hero was on the sidelines working his behind off for years to deliver that dream. He's being heralded as the next Phil Jackson and Coach K.
Coach Orlando Vandross has been doing extraordinary things with the men's basketball team at the University of Virginia (UVA). Since the spring of 2015, Coach Vandross has occupied a position at the university as part of the coaching staff. His specialist strategies have been used to assist UVA Basketball with having a first-class men's basketball program and a force to be reckoned with in the National Collegiate Athletic Association (NCAA).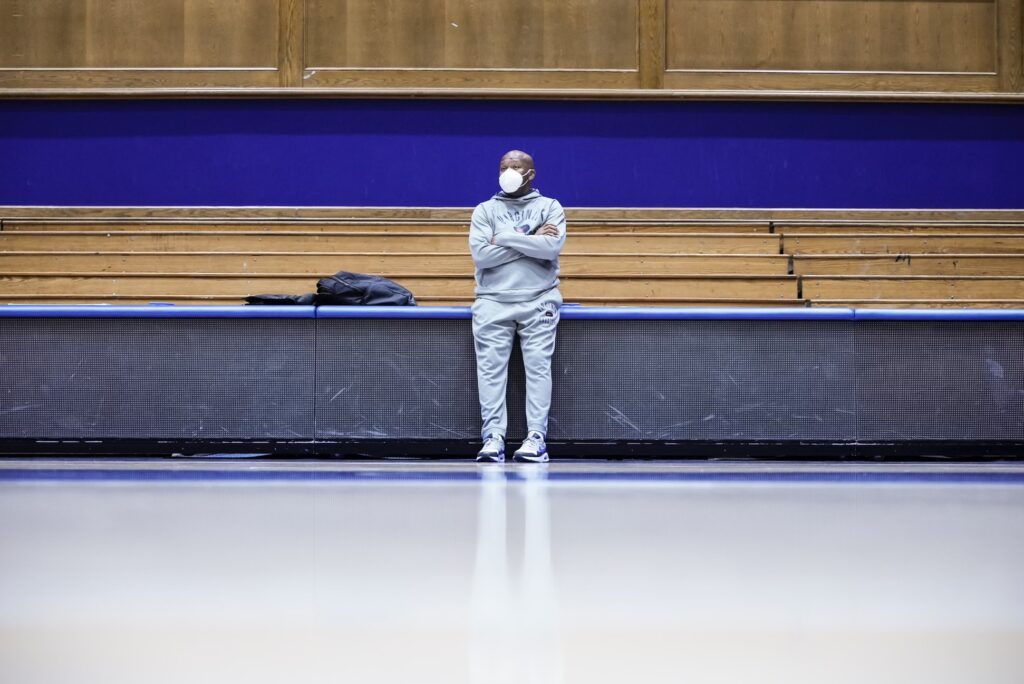 Following his 5-year stint at the University of North Carolina at Charlotte, Coach Vandross moved on to UVA and took on the role of Director of Player Development. Assuming this role is something he had to truly think long and hard about. Primarily, this was because by working in this position, he would not be able to coach on the floor or take part in recruiting players, which could adversely impact him where future coaching positions were concerned.
Nevertheless, after considering the positive facets of the job, he acknowledged that not having to take part in a recruiting role, he would have more time to spend with his family. In addition, he would be able to get to know the team members on a deeper level as well.
Sign up for a FREE Consultation to start working with Legendary Sports Bettor Jon Price
His motivation to go down this unforeseen path for his career, resulted in Coach Vandross significantly contributing to a program that has had victories in a number of ACC Titles and a National Championship.
Beginning of His Coaching Career
Coach Vandross started out his career in coaching in Massachusetts via the Brockton High School, volunteering as an assistant coach. Having played college basketball, he was missing the thrill and camaraderie of being in a team environment. He saw an opportunity and had a discussion with his High School coach, Victor Ortiz, about assisting him with the coaching of the varsity team. He fully enjoyed the period he spent serving as a volunteer assistant coach and this was how he discovered his true passion.
Positions in Which He Coached
Following his initial coaching stint at Brockton High School, Coach Orlando Vandross went on to Massasoit Community College where he joined the coaching staff in the position of a JUCO assistant. Additionally, he worked at Boston University as an Associate Head Coach and assistant coach; he spent a period of 13 years at this university. In addition, he served as an assistant coach for 5 years at UNC Charlotte and now he works as the assistant coach at UVA; a promotion he received after his third season was completed.
Coaches Who Have Served as an Inspiration
In talking about coaches who have inspired him, Coach Vandross has acknowledged Coach Jim Powell for providing him with remarkable guidance in relationship building and the creation of working camps. He has also credited Coach Gillion, Andy Johnson and Mike Lonergan for their influence in showing him in the right way to get started and fully take on the role of coaching basketball. He clearly recalls the guidance of these experts regarding successful basketball coaching being all about creating relationships and building networks; he has been using this formula ever since.
The contributions Coach Orlando Vandross has made to the men's basketball program at the University of Virginia have been remarkable. He has been quite instrumental in transforming the team into the mighty force that it has become.