The Green Bay Packers (5-3) lost last week against the Atlanta Falcons in the final seconds of the match but it's not all bad as it looks like. Offense finally looked better, although Rodgers had to maintain rushing attack as well. He threw for 246 yards and four touchdowns and rushed 60 yards averaging 10.0 yards per carry. The main concern remains defensive secondary unit as it is devastated with injuries.
The Indianapolis Colts, too, are coming of a losing weekend. They were defeated at home by division rivals Kansas City Chiefs and are 3-5 now with very little chance of seeing playoffs this year. Shaky offensive line is making life miserable for Andrew Luck and former No. 1 pick just can't get a break. We'll see how they do in Green Bay this week.
Remarks about the Green Bay Packers
Aaron Rodgers is a difference maker, and everyone that has any knowledge about NFL agrees with that statement. Start of this season was not great, as they had some unusual issues in quarterback – receivers chemistry. Last game against Atlanta showed some good improvement in that area. He spread his offense by finding some new targets like Geronimo Allison and Trevor Davis, while Jordy Nelson and Davante Adams held their parts. Rush offense should be back on track this week with Eddie Lacy and James Starks back in action. Randall Cobb and Ty Montgomery should be ready too.
Sign up for a FREE Consultation to start working with Legendary Sports Bettor Jon Price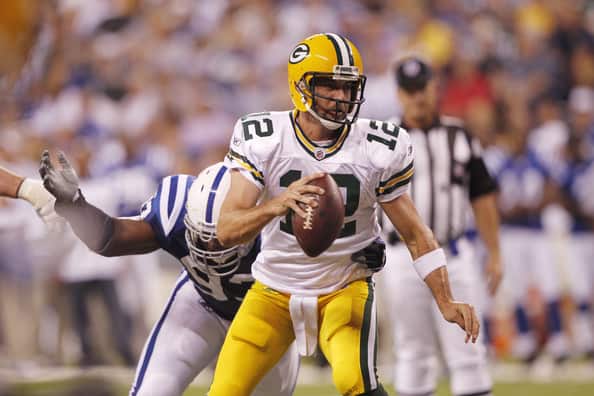 Defense on the other side plays solid as well. They are especially good versus the run as they allow only 74.4 yards per game and are 2nd in the league. Pass defense is a different story, mainly because their first three cornerbacks are injured. They allow 247.1 yards passing per game and are 16th in that aspect. This week they have a good matchup against struggling Colts offensive line that allowed most sacks in the league (31) so far. Clay Matthews should be back and his return will make Packers pass rush be even deadlier.
Game advantages:
Aaron Rodgers should have no troubles in moving the ball, especially with his tailbacks healthy.
They play great against the run and pass rush should flourish against poor Colts offensive line.
Game disadvantages:
Cornerback's injuries. If Andrew Luck gets some breeding space he might hurt them with some deep passes
Remarks about the Indianapolis Colts
Bad offensive line excluded, Colts offense plays solid this year. They were not able to protect their quarterback so far but they do sometimes open some lanes for Frank Gore who has 532 yards rushing so far along with 5 touchdowns combined. If they can improve, and give Luck some more time, this offense might have ways to hurt the Packers this week. They are 12th in the league in passing yards per game (260.9) and are averaging 26.0 points per game (9th in the League). T.Y. Hilton and Jack Doyle have over 1000 yards and 8 touchdowns combined.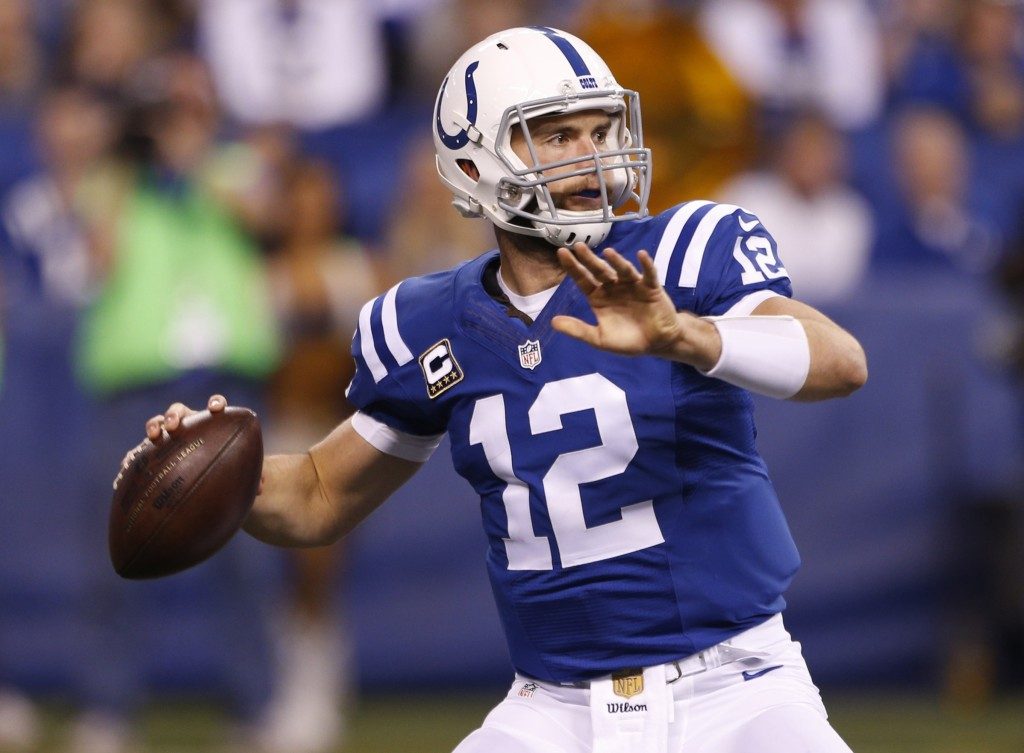 Defense is at the bottom of the league rankings. They allow 28.8 points per game (27th), 402.5 total yards per game (29th) and are 30th versus the pass, with 287.8 yards allowed per game. Former Packer, outside linebacker Erik Walden leads the team with six sacks and 2 forced fumbles so far, but other than him, there is no pass rush threats at all. If they are to have any chance against the Pack this weekend, they'll need to buckle up and make some plays to contain uprising Packers offense.
Game advantages:
Offense might have a chance against Packers injury influenced secondary if they can keep Andrew Luck standing.
Game disadvantages:
Defense will have a hard time coping with Packers offense.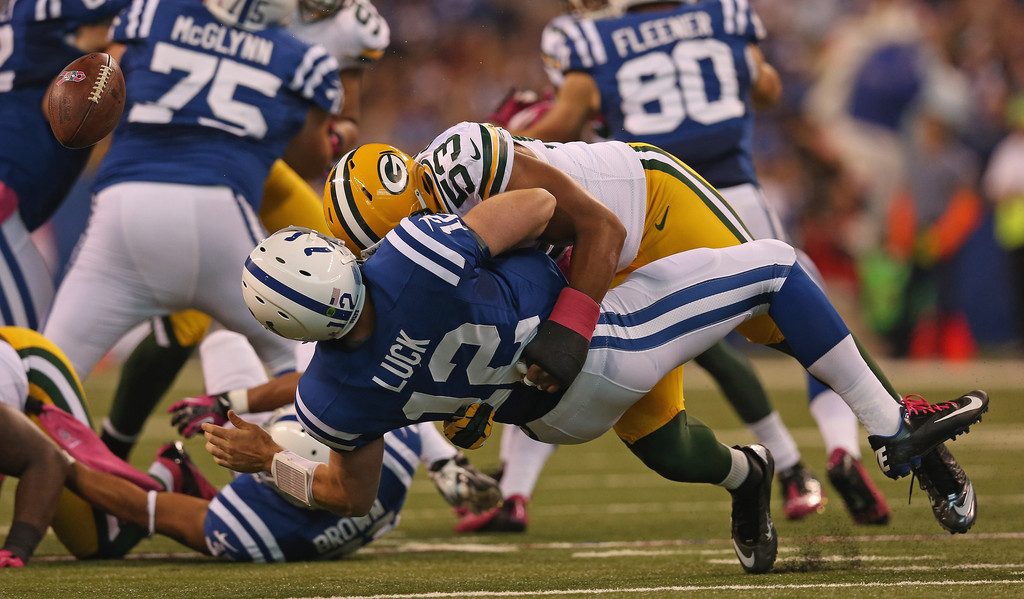 Game Prediction
This matchup looks like the one Packers would pick after a discomforting loss in Atlanta last week by a point. They are a mismatch in almost every aspect of the game, except maybe in secondary because of injuries. Colts leaving Green Bay undefeated would be a great accomplishment but it probably won't happen as the Green Bay Packers are set as a -7 favorite to win the match. There shouldn't be many points combined as the Packers will certainly pull the chains of the game, while the Total over/under is set at 53 points.
Green Bay Packers vs. Indianapolis Colts Score Prediction:
Green Bay 26 – 14 Indianapolis.
When: Sunday, Nov. 6 – 4.25 p.m. ET
Where: Lambeau Field, Green Bay, WI