The Philadelphia Eagles come of a heartbreaking loss against the Dallas Cowboys last week and they are now 0-2 against division rivals. If they are to raise their playoff chances they have to wrap this one up. Last three match-ups at MetLife Stadium went Eagles way, as they averaged 35.0 points scoring in those duels. We'll see on Sunday if the trend continues.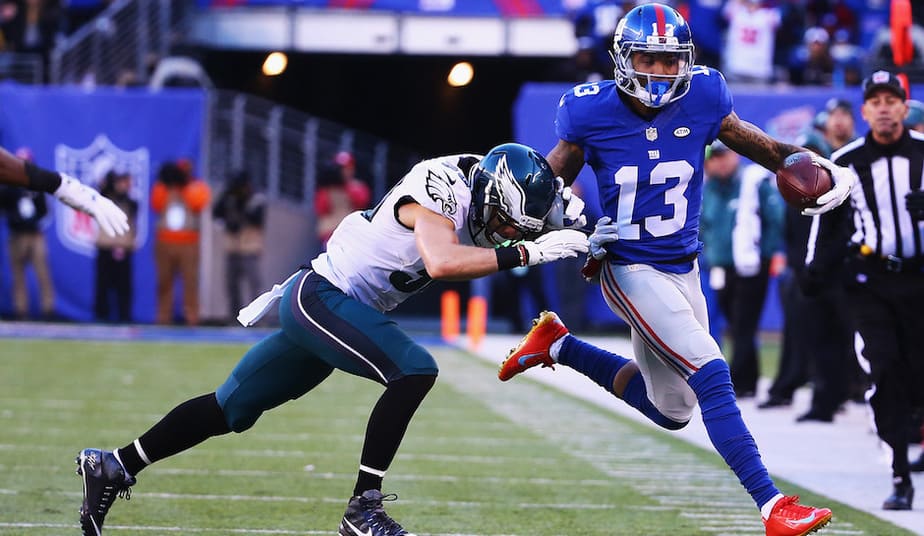 The New York Giants, similar to the Eagles continue to play hot and cold this season. They started the season with 2-0, then lost three consecutive games, and got back again with two victories in a row. Matchups between these two rivals are mostly close ones, and this one shouldn't be any different.
However, the New York Giants are a -3 favorite to win this match, according to the Sports Information Traders, the leading handicapping service in the business!!!
Sign up for a FREE Consultation to start working with Legendary Sports Bettor Jon Price
Remarks about Philadelphia Eagles
Eagles' offense plays kind of stingy this season. Quarterback Carson Wentz has good numbers, especially for a rookie (1526 yards, 65.8% completion, 9 touchdowns, and 3 interceptions) with 92.5 passer rating, but big plays down the field are missing. Last week against the Cowboys he threw the ball 43 times and completed 32 of those but had total of 202 passing yards. It's about time they open this offense up with some deep throws, especially against the Giants defense that ranks 22nd in passing yards allowed per game (267.4). J. Matthews, Agholor and Dorial Green-Beckham should open up some lanes and allow Wentz to take more chances. Rush offense is poor and this will have to improve in order to balance the unit.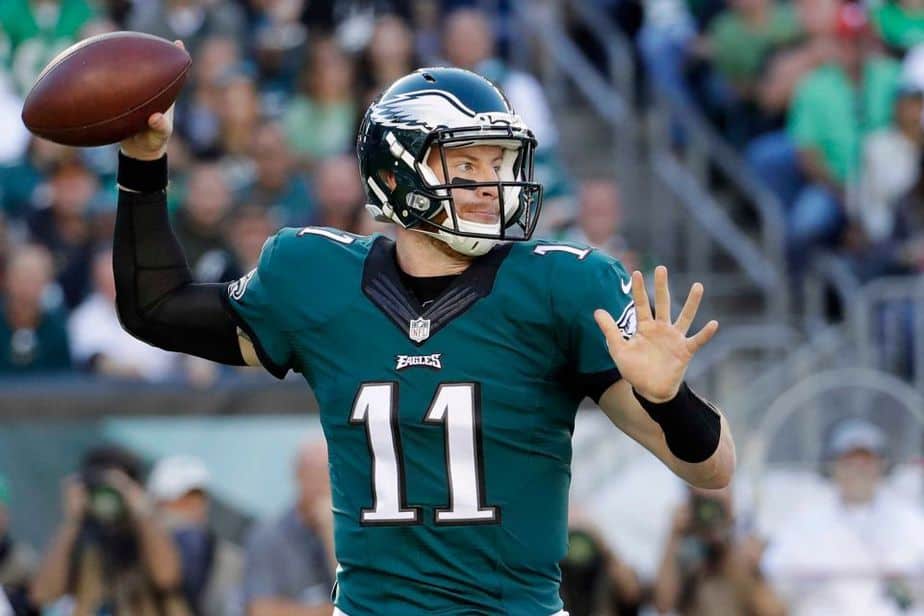 Defense on the other side is another story. They play rejuvenated and know how to make pressure on the quarterbacks. They have team total of 22 sacks so far with defensive end Brandon Graham and defensive tackle Fletcher Cox having four each. They play much better against the pass as they allow only 214.1 passing yards to opposing teams and are 5th in the league. Defensive backfield led by Rodney McLeod and Malcolm Jenkins are completing their part of the job. Rush defense is another story. They allow 114.7 yards per game (20th), but improvement might be in schedule this Sunday as they meet poor Giants rush offense.
Game advantages:
It should have an edge over porous Giants offense.
Special teams. Punt return statistics go Eagles way for now.
Game disadvantages:
They must start taking chances and it might not go well against Giants defensive backs.
Remarks about New York Giants
Giants' offense plays without any intensity this year. Several outbursts of perfection arranged by Manning-OBJ connection are all we have seen so far. Rush offense is last in NFL, with only 70.3 yards per game. Rashad Jennings and Shane Vereen are less than 300 yards combined in first 7 games but part of the blame lies on non-blocking offensive line. Manning is also underperforming for his standards as he has already been picked six times this season. Serious improvements in every aspect are needed, if the Giants want to see some football in January.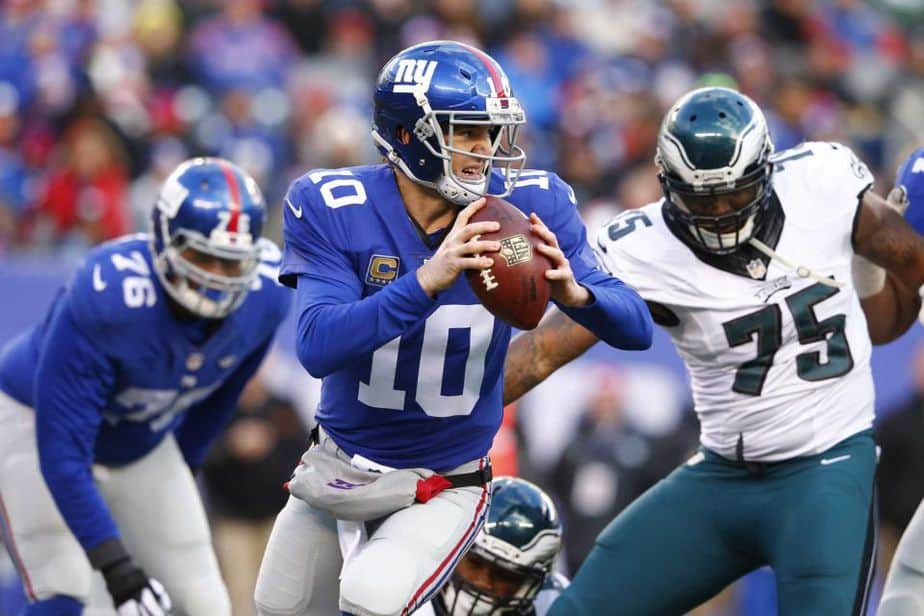 Defense is somewhat mediocre, but they do allow only 20.1 points to the opponents and are 10th in the NFL in this aspect. They are particularly porous in pass yards allowed per game (267.4) and are 22nd in the league. Strong safety Landon Collins leads this offense with 57 tackles, 2 sacks and 2 interceptions and somebody else needs to step up too. Linebacker Jonathan Casillas is being beaten in coverage to often and JPP is far from his 2012/13 season form.
Game advantages:
Home field advantage. It's about time for Giants to win one at MetLife against the Eagles.
If he is fully prepared, he might make a difference.
Game disadvantages:
Defense is the Eagles better part and they have an edge in this aspect.
Special teams.
Game Prediction
Divisional matchups are most important games during the season, as they have a key impact on divisional rankings and eventually the playoff spots. For the Eagles, this is the last chance, because if they lose they will be 0-3 against divisional opponents. At this point, they seem to be a better team than Giants and we'll see if they can prove it. Defenses should have an edge over offenses and there shouldn't be many points combined, since the Total over/under is set to 44 points!!!
New York Giants vs. Philadelphia Eagles Score Prediction:
New York 17, Philadelphia 21.
When: Sunday, Nov. 6 – 1.00 p.m. ET
Where: MetLife Stadium, New Jersey, NY