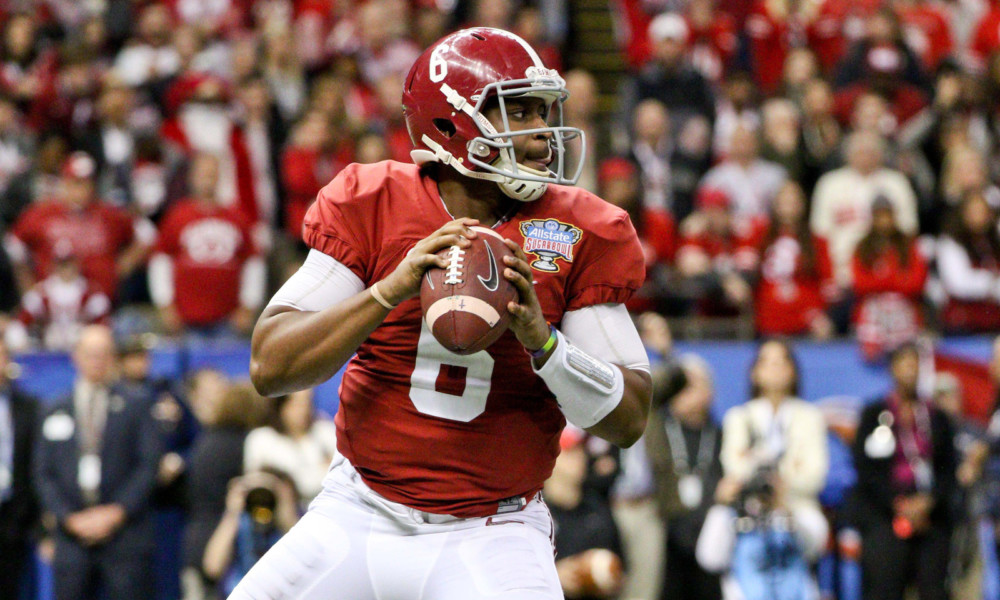 The San Diego Fleet travel to Tennessee to take on the Memphis Express in the first contest of Week 4. The Saturday afternoon battle will see the Express try to earn their first victory of the season after the team lost its second straight close battle, this one to the Orlando Apollos, 21-17. San Diego won their second straight game of the season, defeating the San Antonio Commanders, 31-11. Saturday, March 2, 2019 at 3:00 ET at Liberty Bowl Memorial Stadium, Memphis, Tennessee
Defense Shuts Down Commanders as Fleet Steam to 31-11 Victory
When Philip Nelson's first pass of the game was intercepted and the San Antonio Commanders would score on the very next play, it looked like it would be a long day for the San Diego Fleet. However, after trailing by two entering the second quarter, San Diego would respond with 16 points in the frame on their way to a 31-11 victory. The Fleet would score two touchdowns in the second quarter, a three yard pass from Nelson to Nelson Spruce put San Diego on top for good, and A.J. Tarpley's 27 yard interception return for a touchdown got the Fleet steaming toward victory.
Nelson finished 17 of 25 passing for 193 yards. He threw for two touchdowns and had one interception in the contest. Ja'Quan Gardner had a huge game, rushing for 122 yards and a touchdown on just 12 carries and Terrell Watson added 75 yards on 13 carries. Spruce had four catches for 50 yards and two scores.
Sign up for a FREE Consultation to start working with Legendary Sports Bettor Jon Price
Despite the solid afternoon, Nelson is still struggling this season. He has completed just 55.4% of his passes for 403 yards with two touchdowns and three interceptions. The offense has been led by the two-headed monster of Gardner and Watson, who have combined for 413 yards rushing and three touchdowns. Gardner has been especially dangerous this season, averaging 8.0 yards per carry on his 35 attempts. Spruce recorded the first touchdown receptions of the season for a San Diego receiver.
The defense has been especially impressive in getting after the quarterback. They have already recorded 11 sacks this season, led by Shakir Soto who has 2.5. That has helped the team record five interceptions this season, led by Ryan Moeller who has two.
Mettenberger, Express Rally Falls Short, 21-17
It looked like it would be the same old story for the Memphis express, as quarterback Christian Hackenburg struggled for the second straight week as the Orlando Apollos led 9-0 heading into the half. However, Zach Mettenberger came off the bench and provided a spark immediately helping to lead Memphis to their first touchdown of the game. However, the momentum could not continue as Orlando would come away with the 21-17 victory.
Mettenberger would finish 9 of 12 for 120 yards and two touchdowns. That came after Hackenberger had completed eight of 14 passes for 88 yards and two interceptions. Sherman Badie rushed for 59 yards on eight carries and Dontez Byrd and Devin Lucien each had 51 yards receiving.
With Hackenburg completing just 51.6% of his passes for 277 yards and three interceptions this season, it is likely that Mettenberger will be under center on Saturday. Zach Stacy still leads the team in rushing with 188 yards, but he had just 29 yards on 14 carries in Week 3. Reece Horn has been the leading receiver this season with eight catches for 95 yards. Alton Howard also has eight catches, but for just 55 yards.
DeMarquis Gates has been impressive from the linebacker position, recording 19 total sacks this season to lead the team. Anthony Johnson leads the team in sacks with two. The Memphis defense has generated five turnovers the season.
The Winner Prediction
We like the addition of Mettenberger at quarterback and think that he could be a big difference maker for this Memphis Express offense. The problem is he may be facing the toughest defense in the AAF. San Diego really knows how to get after the quarterback, and they disrupt the flow of any offense. San Diego is favored by six and we think that's a good call. Their running attack is just too difficult to stop right now, and their defense should slow down this struggling Memphis offense.
The Pick:San Diego Fleet (-6.0) (-110)
The Total
San Diego went from six points in Week 1, to 24 in Week 2, to 31 in Week 3. We are not expecting them to get much higher than that in this contest, but it is clear that this offense is playing well. They are good for at least 28 points, which then begs the question of whether Memphis can come up with 14. The San Diego defense allowed at least that many in only one of their three games this season and not in any of the last two. That's why we take the under as the Fleet win, 28-10.
The Pick:Under41.0(-110)