Posted on July 27, 2016, by Travis Pulver
Across the country, as NFL teams like the Green Bay Packers reported to training camp, guys celebrated but not because it meant football season was almost here. No, the real reason for the joy had to do with the popular reality television show The Bachelorette. To be more precise, it had to do with one particular guy vying for the love of the bachelorette—Jordan Rodgers.
Ever since the hometown episode when Jordan and his other brother, Luke, told JoJo that the family—not just Jordan—doesn't have a relationship with Aaron right now guys have been pestered by their girlfriends, wives, and sisters about it.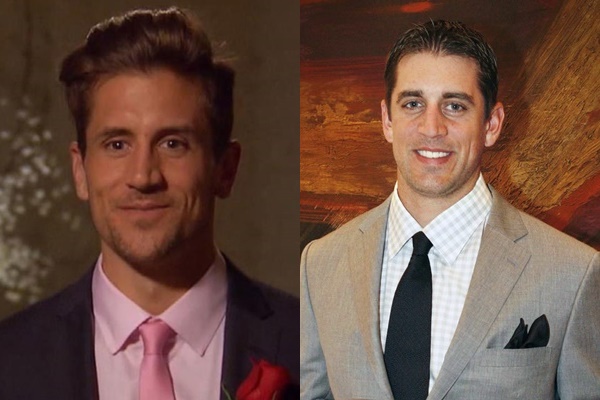 "Isn't Aaron Rodgers a superstar?"
Sign up for a FREE Consultation to start working with Legendary Sports Bettor Jon Price
"Why doesn't he like his family?" Is he a jerk?
"What happened between them?"
"They don't like his lifestyle? What the heck are he and Olivia Munn into?"
"He's a football player; I thought you knew stuff about football."
The only guy that could answer those questions is Aaron Rodgers, but he has been silent while his brother has been making his run on The Bachelorette—which has been frustrating to many fans of the show and football. While Jordan's hometown date aired, many people took to Twitter to ask the same question—what the heck happened?
Maybe when the Packers report to training camp and the media gets ahold of Aaron, we'll find out!
Sure enough, when the media got a chance to talk to him, he was asked about his brother's time on the show and what he said about Aaron's relationship with the family. He answered the question, but he didn't say much:
"I haven't seen the show, to be honest with you, so it hasn't really affected me a whole lot," ABC affiliate WISN-TV in Milwaukee reported.
When it came to his relationship with his family (Yahoo):
"As far as those kinds of things go, I've always found that it's a little inappropriate to talk publicly about some family matters, so I'm just — I'm not going to speak on those things, but I wish him well in the competition," he said.
Our appetite for good gossip doesn't like his answer, but it is one that is hard not to respect. Matters like family issues should not be hashed out in the media. Yes, they are interesting, but they are also known of our business.
So was Jordan wrong for bringing it up? No.
He is trying to win JoJo's heart so if she asks him a question—whatever it's about—he should answer it. While Jordan did kind of throw Aaron under the bus a little, he could have been a lot worse (ET):
"Me and Aaron don't really have that much of a relationship. It's just kind of the way he's chosen to do life, and I chose to stay close with my family and my parents and my brother."
According to ET, they have spoken to several sources that say the relationship has been strained for years.
So there you have it, ladies. We already know Jordan isn't going to tell us what happened. Olivia Munn has been asked, and she isn't talking, and now we know Aaron isn't talking.
If we are ever going to find out, we may have to wait until JoJo and Jordan break up (because she's going to choose him) in six months because he cheats and she spills the beans to TMZ to get back at him.