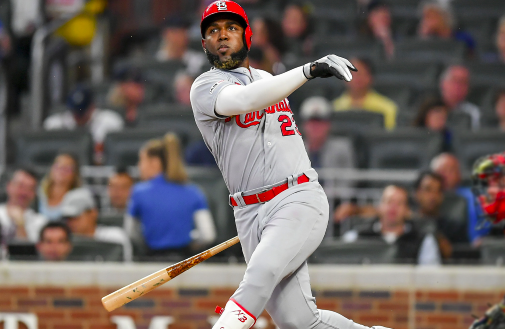 Posted on January 22, 2020, by Bryan Zarpentine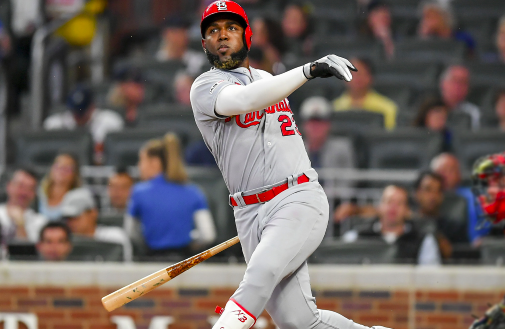 It's taken a while for the outfield market to take off, but one of the top outfielders on the free-agent market is finally off the board. Tuesday night, the Atlanta Braves signed Marcell Ozuna to a one-year deal worth $18 million. Ozuna will help fill the void left by third baseman Josh Donaldson, who signed with the Twins last week after being a big part of Atlanta's success in 2019.
For Ozuna, accepting a one-year deal is a little surprising. The 29-year-old was one of the best outfielders available on the open market this winter. However, declining a qualifying offer from the Cardinals at the start of the offseason made teams reluctant to make him a long-term offer and lose a draft pick. In the end, Ozuna got a deal that was only a little more than the $17.8 million qualifying offer he declined. More importantly, it'll give him a chance to try again on the free-agent market next summer.
While Ozuna had a solid season in St. Louis in 2019, it was far from his best effort. He had his breakout season with the Marlins in 2017 when Ozuna hit .312 with an OPS of .924, helped along by a career-high 37 home runs. There's been a noticeable drop-off with the Cardinals the past two seasons. Ozuna hit just .241 with an OPS of .800 last year. However, he hit 52 home runs over his two years in St. Louis, so there's no denying the power he'll bring to Atlanta's lineup, making him a useful replacement for Donaldson.
Sign up for a FREE Consultation to start working with Legendary Sports Bettor Jon Price
"He ran into some bad luck last year," Braves GM Alex Anthopoulos said of Ozuna. "We think there's a lot more in there. We think he can rebound to the season he had with the Marlins in 2017."
Of course, the Braves are replacing a third baseman with an outfielder, which could complicate how they structure their roster in 2020. The club has indicated that Ozuna will be the everyday left fielder, shifting Ronald Acuna to right field. Previously, Nick Markakis and Adam Duvall were penciled in as a platoon partnership in right field. Barring an injury, playing time could be limited for both.
Meanwhile, Ender Inciarte is set to be Atlanta's regular center fielder in 2020. But he could see his playing time diminished, especially if he gets off to a slow start offensively. The Braves could shift Acuna to center field in place of Inciarte, opening up more playing time for Duvall and Markakis in right field.
Replacing Donaldson's spot in the middle of the order with Ozuna also means the Braves aren't likely to acquire a third baseman before the start of the season. Atlanta had hoped to re-sign Donaldson and also kicked the tires on some trade candidates. In the end, Johan Camargo and Austin Riley are likely to split time at the hot corner. Veteran utility man Adeiny Hechavarria could also see time at third base. All three bring something different to the table, so a timeshare could work out.
"This was just another chance to add another big power bat," said Anthopoulos. "The focus wasn't on getting an outfielder or a cleanup hitter. Our focus is just getting good hitters and good players."
While replacing Donaldson with Ozuna complicates things in a now-crowded Atlanta outfield, this was a good move for the Braves offensively. It's unlikely that Ozuna will match Donaldson's production from 2019. However, they are getting a hitter in the prime of his career who will have something to prove before returning to the free-agent market next winter. Hitting behind Acuna and Freddie Freeman, Ozuna gives the Braves good depth and another power bat as they try to take home their third straight NL East title in 2020.