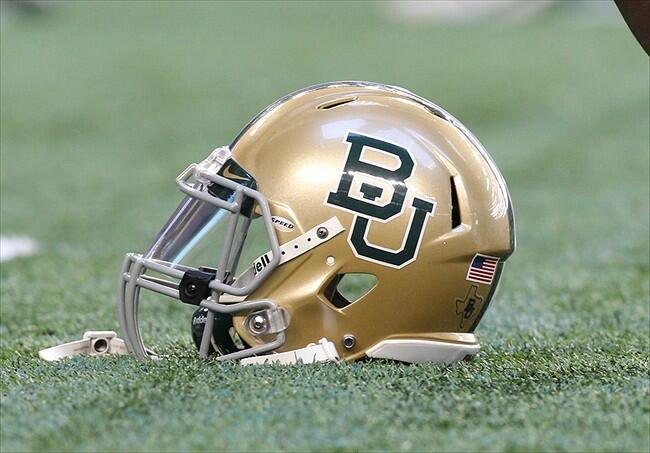 Posted on December 03, 2019, by Travis Pulver
If you are thinking about betting on someone to win the national championship for this season, the last team on your mind is likely the Baylor Bears. Yes, they have played good football this season. Yes, they could win the Big 12, and they could earn a spot in the Final Four (if everything works out.
But win it all? That would likely mean having to beat LSU and Ohio State. 
Diehard fans will point to their record and try to claim it as proof they can hang with anyone. But before they can even be considered in the national title picture, the Bears have to win the Big 12. Much like the last time they faced Oklahoma, the Sooners are favored (8.5 points).
So, can they beat the Sooners? Absolutely—but it will be a close, hard-fought game that likely will not be decided until the final minutes. 
However, just beating Oklahoma will not be enough to get the Bears in. They will likely be the No. 7 or 8 team when the new rankings come out. Utah will probably be No. 5 and Oklahoma No. 6. Beating the No. 6 team in the country will give their case a good boost, but then they will need Utah to fall to Oregon.
Utah may fall, but the Utes are favored by 6.5 points against the Ducks and will not go down easily. But the Pac-12 game is Friday night. So, by the time the Bears play on Saturday, they'll have a pretty good idea what their chances are of sliding into the No. 4 slot are.
This is, of course, assuming that LSU takes care of business against Georgia in the SEC title game. While Georgia does have a solid defense, one that could slow the Tigers down, Jake Fromm is not playing well enough for the Bulldogs to pull off the upset.
So, LSU will win, and Georgia will drop out of the top four. Then, if Utah loses and Baylor wins, the Bears should move up and into the top four where they will face competition like they have not seen.
But upsets happen all the time. Maybe we don't really know how good the Bears since they haven't played anyone of LSU or Ohio State's caliber. So, maybe– just maybe —they have a shot.
If you believe they do, you will certainly want to take advantage of their title odds (via DraftKings):
Ohio State          +150
Clemson              +225
LSU                       +250
Georgia                +1200
Oklahoma          +3300
Utah                     +3300
Baylor                  +25000
Oregon                +25000
Wisconsin           +50000        
Do they realistically have a shot at competing with teams like Ohio State, Clemson, or LSU? Probably not. But is the chance to turn $100 into $25000 worth the incredible odds and immense risk? That depends on whether that $100 is burning a hole in your pocket or not.
Ten dollars? Okay, but a $100? Eh.
You may be better off putting your money on the Bears to beat the Sooners this weekend, instead. The money line is just +245, so the payout will not compare. But you will have a much better shot at not losing your money.
While we all want to win more, winning a little and not losing any is better than going home empty-handed.