BB&T Center

Florida Panthers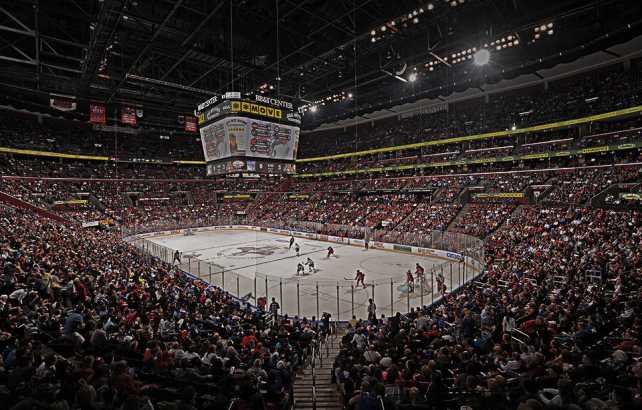 About Stadium
An indoor sports arena and entertainment venue located in Sunrise, Florida, the BB&T Center serves primarily as the home of the Florida Panthers from the National Hockey League.
The stadium has had a long list of naming rights exchanges over the years of its existence. It was known as the National Car Rent Center, the BankAtlantic Center, and the Office Depot Center.
The building was mostly financed publicly at a final cost of $185 million at its completion in 1998.
Sign up for a FREE Consultation to start working with Legendary Sports Bettor Jon Price
The original owner of the naming rights for the stadium was the parent company of NRC, ANC Rental. They were forced to sell the naming rights as they went bankrupt in 2002.
• 1 Panther Parkway
Sunrise, Florida 33323
• Capacity: 21,371
• Opened: October 3, 1998
History
• Before the construction of the arena, Wayne Huizenga acquired a new NHL expansion franchise in 1992, the team would eventually be named the Florida Panthers. The arena was their first arena that served as their primary home-ice.
• Though the max-capacity for the arena is only 21,371 for hockey games, the band U2 sold out the venue to a number of 37,969 fans on March 24th and 26th in 2001.
• The construction of the building took just under two years to complete with ground being broken on the site on November 8, 1996 and the stadium opening on October 3, 1998.
• The venue was the host of the NHL All-Star Game in 2003, as well as the 2006 ABA All-Star game that same year.
Current and Past Teams
Florida Panthers (NHL) (1998–present)
Florida ThunderCats (NPSL) (1998–99)
Florida Bobcats (AFL) (1999-2001)
Florida Pit Bulls (ABA) (2005-06)
Miami Caliente (LFL) (2009–10)