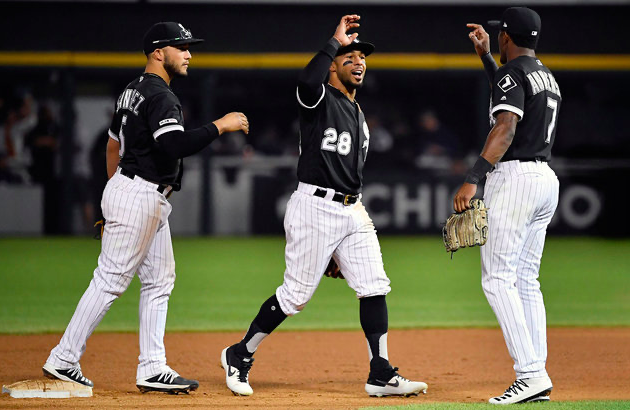 Posted on February 18, 2020, by Bryan Zarpentine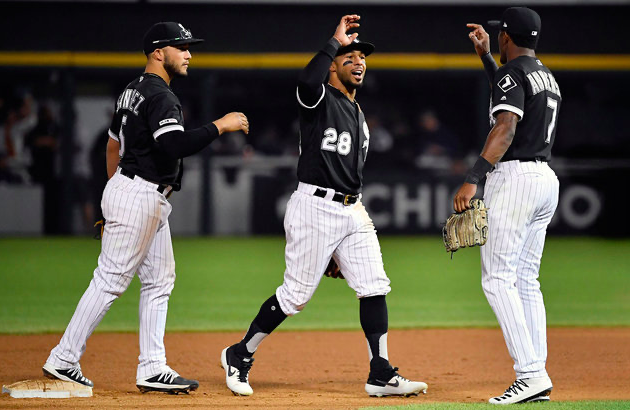 The Chicago White Sox have been in rebuilding mode for the past few seasons, but things are finally moving in the right direction. The club saw a 10-win improvement from 2018 to 2019, winning 72 games last season. With another year of development for their young players and some notable offseason additions, the White Sox are one of the most intriguing teams in baseball heading into 2020. Is this a team that's ready to compete or do the White Sox need more time?
Rotation
The White Sox have an ideal mix of young flamethrowers and proven veterans in their starting rotation. Lucas Giolito had a breakout season in 2019, winning 14 games and posting a 3.41 ERA over 29 starts. He was once the top pitching prospect in all of baseball, so the best may be yet to come with him. Chicago also signed Dallas Keuchel over the winter to help anchor the rotation. Keuchel is no longer the ace he was a few seasons ago, but he should still be a reliable no. 2 starter to help complement Giolito.
Sign up for a FREE Consultation to start working with Legendary Sports Bettor Jon Price
Chicago added another veteran lefty in Gio Gonzalez this winter. Even if he can't replicate the 3.50 ERA he had last season, Gonzalez should be a serviceable back-end starter and a good mentor to Giolito and Chicago's other young starters. That group includes Dylan Cease, Reynaldo Lopez, and Michael Kopech. All three have had mixed results in the majors but possess better than average potential. If one or two of those youngsters can have a breakout season, the Chicago rotation could end up being one of the best in the American League this season.
Bullpen
The White Sox bullpen also has the potential to be among the best in the A.L. this season. Alex Colome was overlooked as one of the best closers in the game last season while saving 30 games for Chicago. Steve Cishek and Aaron Bummer should also be a formidable setup tandem. Cishek is a proven reliever while not many people know about Bummer, a lefty who produced a 2.13 ERA last season. Veteran Kelvin Herrera could add even more depth to that setup contingent if he can get back on track after a disappointing 2019 season.
The rest of the Chicago bullpen should also be in good shape. Even Marshall had a surprising amount of success last year with a 2.49 ERA. If he can replicate that kind of effectiveness, it'll add impressive depth to the White Sox bullpen. Meanwhile, Jace Fry will give the White Sox a second lefty to help out Bummer. Also, Chicago's farm system has no shortage of promising young arms who might be able to contribute out of the bullpen in 2020.
Lineup
Offensively, the White Sox scored the third-fewest runs in the American League last season, so there's a lot of room for improvement. That being said, there are reasons to be optimistic. The White Sox signed Yasmani Grandal and Edwin Encarnacion in free agency this winter, giving Jose Abreu some projection in the middle of the order. Encarnacion isn't the same hitter he used to be, but his 34 home runs in 2019 suggest that he can be a big run producer out of the DH spot. Meanwhile, Grandal is one of the best offensive catchers in baseball and a significant upgrade, even over James McCann. 
Of course, how many runs the White Sox score this year could come down to what they get from some of their younger players. The hope is that Tim Anderson and Yoan Moncada can continue to produce the way they did during breakout seasons in 2019. The same is true for Eloy Jimenez, who blasted 31 home runs as a rookie last season. Finally, the X-factor could be center fielder Luis Robert, the team's top prospect. The Cuban native has superstar potential, but whether or not he's ready to produce in the majors remains to be seen.
Prediction
There is no doubt the ceiling is high for the White Sox in 2020. Chicago's over/under win projection is at 84.5 games, which would be over a dozen more wins than last season. A lot of their season is contingent on young players avoiding a significant setback after breakout campaigns a year ago. However, the additions of Keuchel, Grandal, and Encarnacion should help account for a significant increase in wins. Look for the White Sox to go over 84.5 wins and make a serious push for 90 wins and perhaps even a playoff spot.