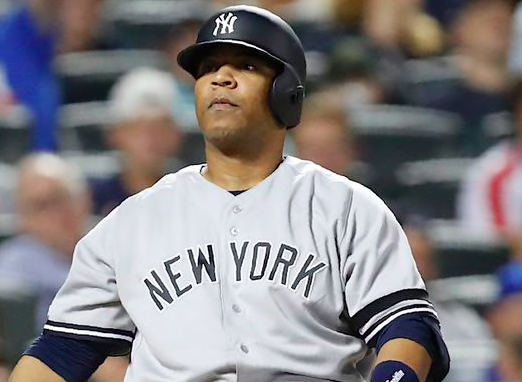 Posted on December 26, 2019, by Bryan Zarpentine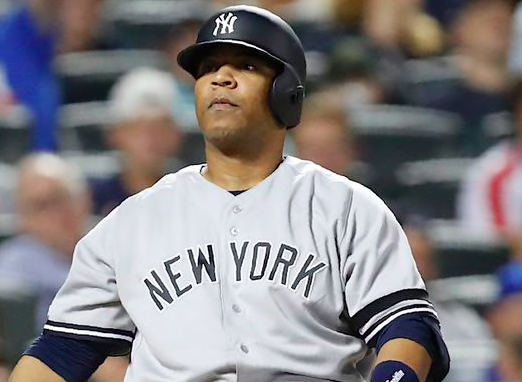 The Chicago White Sox have done more this offseason than most teams, and they aren't done yet. With most folks taking Christmas Day off, the White Sox spent it securing a deal with free agent Edwin Encarnacion. The Sox and Encarnacion agreed to a one-year deal worth $12 million with a $12 million option for the 2021 season. The deal makes Encarnacion the team's primary DH for at least one season and gives Chicago an immediate boost in power.
The 37-year-old Encarnacion has been one of the most consistent power hitters in baseball for most of the past decade. His breakout season came in 2012 and has hit a minimum of 32 home runs in every season since then. There's been a slight dip in his productivity since Encarnacion hit a career-high 42 home runs in 2016. But he remains a sought-after player, being traded both last offseason and last June.
Between his time with the Mariners and Yankees in 2019, Encarnacion hit .244 with 34 home runs, helping him post an OPS of .875. If not for breaking a bone in his wrist and missing a month of action, those numbers could have been even better. After returning from the injury in September, he hit four home runs in just 34 at-bats over the final month of the season before battling another injury late in the season. Despite his age, there should be little doubt that Encarnacion can still produce at a high rate.
Sign up for a FREE Consultation to start working with Legendary Sports Bettor Jon Price
Of course, Encarnacion is just the latest addition the White Sox have made this offseason. They started their work early in the winter, signing catcher Yasmani Grandal and giving first baseman Jose Abreu an extension. They also worked out a trade with the Rangers for Nomar Mazara. Those additions, especially Encarnacion, should help improve the power in Chicago's lineup after the White Sox struggled in that department in 2019.
However, signing Encarnacion does limit some of Chicago's positional versatility. With Encarnacion, the White Sox now have a full-time DH who will occasionally be able to fill in at first base for Abreu. But that will also create fewer opportunities for Grandal to play first base or see time in the DH spot. In turn, that will leave less playing time behind the plate for backup catchers James McCann and Zack Collins. McCann was a steady offensive contributor last season who could become a possible trade chip while Collins is a top prospect who could benefit from additional seasoning in the minors.
With the power and experience that Encarnacion and Grandal bring to Chicago's lineup, they are the perfect complements to the younger players the White Sox have in place. The likes of Eloy Jimenez, Yoan Moncada, and Tim Anderson were key figures alongside Abreu last season. Those younger players will have a little less pressure on them in 2020 as Encarnacion and Grandal should be capable of doing the heavy lifting.
If Encarnacion ends up being Chicago's last major signing of the offseason, one could argue they've had the best offseason of any team in baseball. Keep in mind the White Sox have also added to their rotation with Dallas Keuchel and Gio Gonzalez. With proven power hitters like Encarnacion and Grandal added to a lineup that includes promising young hitters who are likely to improve, the White Sox could be poised to take a huge leap forward in 2020, quickly turning them into legitimate contenders in the AL Central.