The showdown between two very successful rookie quarterbacks Dak Prescott and Carson Wentz, takes its part at prime time Sunday Night Football. Two divisional rivals are off to a good start, especially cowboys as they are currently 5-1. Cowboys come of a bye week with 5 consecutive wins before it and with Dez Bryant expected to return, they look strong and ready for the matchup against the Eagles!!!
On the other side the Eagles (4-2) who are one game behind the Cowboys in the NFC west come a big win against the Vikings, ending their undefeated record. They finally have a steady defense and for now it looks very promising. Both teams seem high on spirits and we should watch a close an entertaining game.
Remarks about Dallas Cowboys
Dak Prescott is a rookie that already made impact in the NFL. He did that by supplanting Tom Brady's record in passes without an interception to open a career from 162 to 176. We all know what kind of career Brady made and if this is a teller, then Cowboys have struck the jackpot. Ezekiel Elliot is also playing pro-bowl kind of football with 703 yards rushing and 5 touchdowns so far. On the receiving corp Cole Beasley with Jason Witten are taking their parts so far, and with Dez Bryant back in action, they are in full swing. Sunday night, they will be on a test against defense that is 5th overall in allowed yards per game (307) and gives up only 14.7 points per game to their opponents (3th).
Sign up for a FREE Consultation to start working with Legendary Sports Bettor Jon Price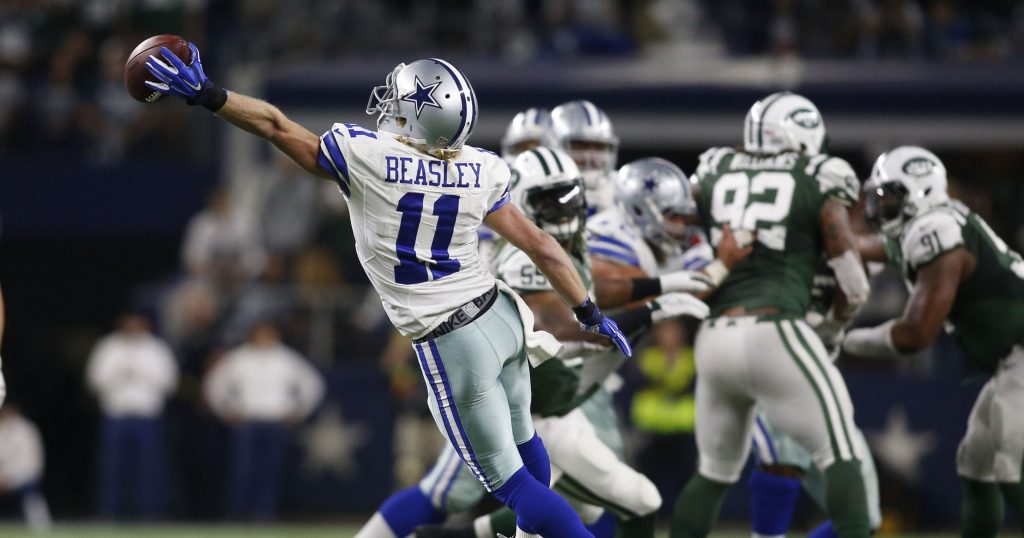 The Cowboys defense, on the other hand, is 17th overall in yards allowed but 7th in points with only 17.8 points allowed per game, will have to step it up a bit and with all the talent and experience spread across, they surely can be the deciding factor in this matchup. Defensive tackle David Irving already has 3 forced fumbles but is listed as questionable for Sunday game.
Game advantages:
With all available firepower at their exposal they should overcome tough Eagles defense, but let's call this a tie.
Entire team should be well rested, as they come off a bye week.
Carson Wentz's offense should be contained by this versatile Dallas D.
Game disadvantages:
Special teams. They haven't shown much this far averaging only 7.6 yards per punt return.
Remarks about Philadelphia Eagles
Carson Wentz is another rookie who is up to a good start in his NFL career. He has already collected a total of 1324 yards with 8 touchdowns and 3 interceptions (92.7 passer rating). Rushing part of the offense is mediocre for now, with Ryan Mathews and veteran Darren Sproles combining for just over 400 yards. Even the receivers, Nelson Agholor and Dorial-Green Beckham have not had any success in the deep field. On Sunday, they will have to give all they can if they are to make an impact on the games result but it will be far from easy.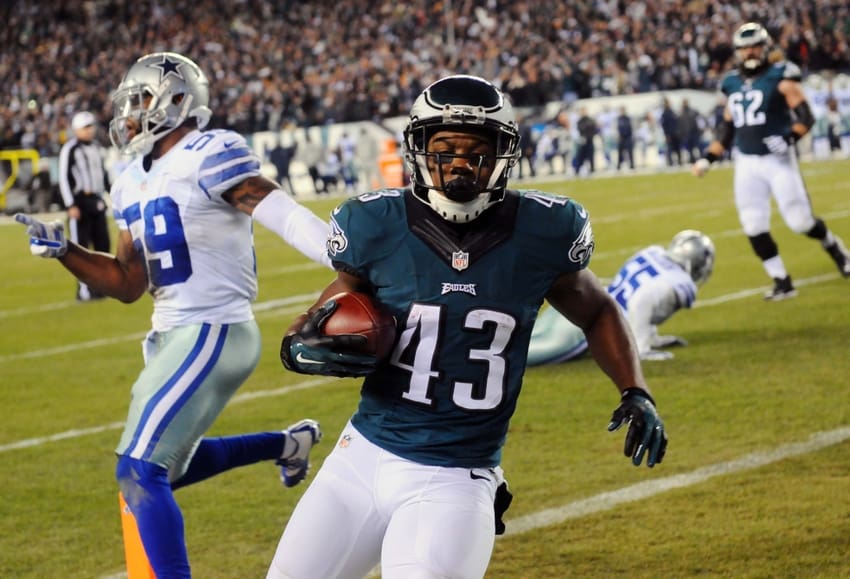 The Eagles defense plays great this season and put aside that loss against Redskins when they received 27 points, they've been phenomenal. Records say that they are 5th overall allowing only 204.3 yards passing (5th) and 102.7 yards rushing (12th) with 20 sacks, tied for third most in the League. It's important to mention that so far they were very lucky with injuries. If they are to stop Dallas from continuing their winning streak, they must be at their best.
Game advantages:
Strong defense facing a tough opponent, as said before this is more a tie.
Special teams. Eagles have a kickoff return for a touchdown in back-to-back games for the first time in franchise history.
Game disadvantages:
It's a big question if this offense can make a big impact on the game.
Game Prediction
Dallas has an 18-9 record in games after bye. This will be their first game since 2010 to play home after a bye and they are 7-2 in those games. Dallas leads the all-time series against the Eagles 64-50. On the other hand, Philadelphia has won last three times they met at AT&T Stadium in Arlington and if Cowboys win, it will be their first win against the Eagles since they moved to Arlington stadium. The team that wins this one will make strong case for this year's NFC West division title.
However, the World leading Sports handicapping site, Sports Information Traders, opens the line with Dallas Cowboys as a -4.5 favorite, while the over/under line is set at 43 points.
Dallas Cowboys vs. Philadelphia Eagles Score Prediction: Dallas 27, Philadelphia 23.