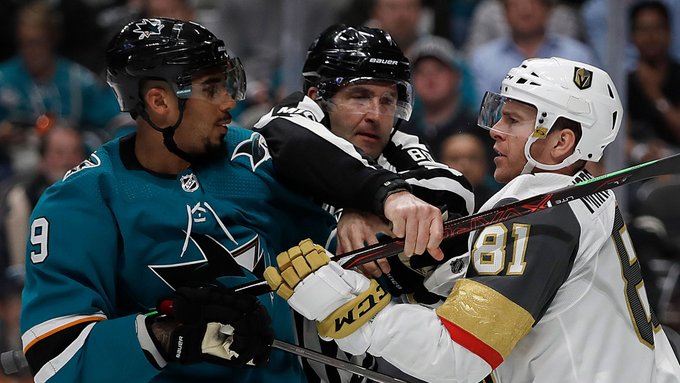 Posted on November 10, 2019, by Travis Pulver
Whenever people talk about rules pertaining to Las Vegas, probably the only one that comes to mind is 'what happens in Vegas, stays in Vegas.' But from what several media reports are saying, it sounds like San Jose Sharks forward Evander Kane may be taking that rule a little too seriously.
Either that or he is disregarding another longtime unspoken rule when it comes to Vegas—always pay your debts.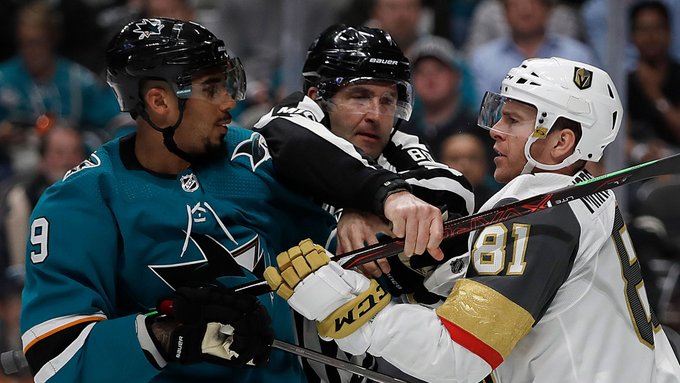 According to reports, Kane took out eight markers last April at The Cosmopolitan of Las Vegas totaling $500,000— of which he has yet to pay. However, the casino is no going to end a big guy named Bruno after him with orders to break his legs if he doesn't pay up.
Sign up for a FREE Consultation to start working with Legendary Sports Bettor Jon Price
But they are suing him.    
The casino claims that Kane took out eight markers ranging in value from $20,000 to $100,000 around April 15. That date falls between Game Three and Four of the opening round of the playoffs last season. Kane's Sharks beat the Las Vegas Golden Knights in seven games.
It looks like Kane was living it up—and losing – during his downtime in the postseason last year.
Markers are often used to allow gamblers quicker access to more cash. But casinos do not just give them out to anyone. They only give them to specific, qualified clients; ones they probably feel certain will pay them back.
Kane is currently playing under a seven-year, $49 million contract. During his career, dating back to 2009, he has earned over $49 million. But while Kane has the means necessary to cover such a debt, he has yet to do so.
He is certainly no stranger to the Cosmopolitan; you would think he would pay his debts at a place he has been known to frequent—but he hasn't.
The casino is also looking to recoup legal fees as well.
Some would say that this is the very reason why there should be no professional sports teams in Las Vegas. But athletes not paying their markers is nothing new. However, it has happened before, and Evander Kane will likely not be the last.
Former NBA champion Antoine Walker racked up over $800,000 in markers back in 2008 at three different casinos. He was finally ordered by a La Vegas court to pay Caesars Palace, Planet Hollywood Resort and Red Rock Resort $750,000 in 2011.
Another former NBA player, Charles Barkley, racked up $400,000 back in 2008 at the Wynn Las Vegas. The Wynn was forced to sue after several failed attempts at contacting Barkley. But he refused to take their calls.
However, once the media got ahold of the story, Barkley suddenly became much more cooperative and paid the $400,000 and an additional ten percent to cover expenses for the DA's office.
Someone like Kane has the money. So, why not just pay what you owe? Former Las Vegas district attorney David Roger had a theory, at least as the question related to Walker and Barkley, via the Las Vegas Review-Journal:
"I think Antoine Walker had some financial problems, but Charles Barkley wasn't one of them. He had the money, but for some reason, he wanted to fight with the hotels over the money he owed."
If Barkley was difficult until the media got wind of the story, it is not hard to see Evander Kane being just as stubborn.