Posted on July 11, 2016, by Travis Pulver
The last few days have been pretty big for the UFC. Thursday night saw Eddie Alvarez win the lightweight title from Rafael dos Anjos with a first round TKO. Friday night saw the finale of the latest season of the Ultimate Fighter. Saturday night saw some of the sports finest face off as part of the UFC 200 fight card.
Sunday night word began to spread online that the company had been sold.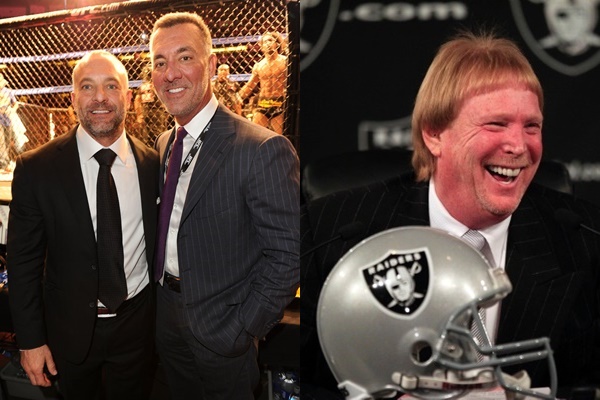 Rumors have been floating around for weeks about a possible sale which UFC President Dana White vehemently denied to the point of insulting the ESPN reporter that broke the news, Darren Rovell. White referred to him as "not a fan of facts."
Sign up for a FREE Consultation to start working with Legendary Sports Bettor Jon Price
Rovell stood by his work and published his story (in May) in spite of White's denial. Sure enough—a few weeks later the company is sold for $4 billion.
When it comes to an opportunity to make that kind of money, it is not hard to see why they would do it. Who would not want to sell something for $4 billion that cost them $2 million? Business people dream about getting that kind of return on investment.
But why now? The sport is doing well, business is good, and it will likely grow in value in the years ahead.
Before the sale, Lorenzo and Frank Fertitta were both reported as having an estimated net worth of $1.6 billion each. After the sale, their net worth has risen to $2.4 billion each.
It's always nice to be worth more, but like Mark Cuban said when asked if he would sell the Dallas Mavericks for $3 billion—what do they need $4 billion for?
Could it be to buy part of the Oakland Raiders so they can move the team to Las Vegas? Possibly.
"It is 100 percent a fact they are hardcore football fans, and I promise you one day the Fertitta brothers will own an NFL football team, no doubt about it," White said.
The two have made it no secret in the past that they would like to own an NFL team someday. Current Raiders owner, Mark Davis, has been rumored to be interested in selling a small portion of the team, but should someone make the right kind of offer for a majority stake it is not hard to imagine him taking it.
Should Davis sell a majority stake to the Fertitta Brothers, it would only be a matter of time before a move to Las Vegas would be approved.
However, for them to become eligible as buyers, they have to sell off their stake in the family casino, Station Casinos. NFL rules do not allow anyone with ties to gambling to own a team. With the casino going public the two will be getting rid of those ties and making $112.5 million each along with $106 million to be put in a trust for their kids.
The sale could be a move to set themselves up to become NFL owners. Not that they couldn't have done it before, but by selling the UFC for $4 billion it will be a lot easier. The last two teams sold for $1 billion (Cleveland Browns) and $1.4 billion (Buffalo Bills). According to media reports, should Mark Davis sell the Raiders the NFL believes he could get $2 billion for the team.
After taking the UFC from a fledgling operation in danger of shutting down to an incredibly popular sports empire, they have proven themselves to be the savvy kind of businessmen the NFL owners like to call their own.
As for the UFC, the brothers will not be selling all 81 percent, but will retain a small percentage. Flash Entertainment, an investment company representing the Abu Dhabi government, will keep its 10 percent. Dana White will remain as president, but with less than the nine percent stake that he has had.