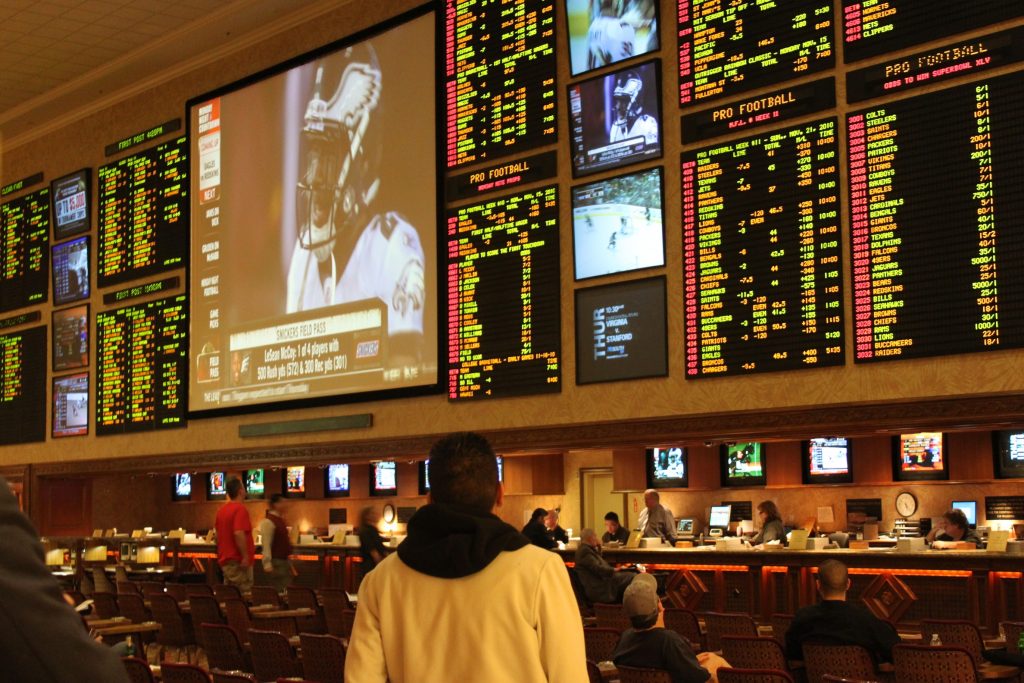 Maybe you are a person who places one or two bets a year on your favorite team. All you are looking for is a little extra beer money or maybe even to have a few hundred extra dollars to buy some new hunting or fishing gear. However, there are some who take this quite seriously. They may not be a professional, but they place wagers looking to earn some real money.
No matter what level you are at, it is important to understand that every advantage a person has can help them to be more successful at sports betting. Here are some things to keep in mind if you want to be more successful.
Know Your Sport
This is one of the most important pieces of advice you can have about gambling on anything. The more you know about the sport, the more successful you are likely to be. This means you should know as much information as possible. Injuries, slumps, hot streaks, trades, and the like are all the information you need to have.
Sign up for a FREE Consultation to start working with Legendary Sports Bettor Jon Price
You need to know what the weather is like, how key players perform in certain stadiums, or how the time of day can affect certain players. In baseball, for example, some hitters see a lot better when it is daytime. That's an important factor to know.
Know your sport you are wagering on in and out. If there is any piece of information that could affect that outcome. You have to know it.
Manage Your Money
One of the most important parts of being a good sports bettor is knowing how much money you can dedicate toward betting. Some may be able to spend thousands of dollars every year. Some may only have a few hundred. Know what your budget is.
The reality is that you likely can spend no more than 1-5% of your income to bankroll your gambling ventures. Know what that is before you even get started. Setting aside a bankroll will not only help to keep you from making some really bad financial decisions, but it will also help you to enjoy games a lot more.
Know Your Personality
You also have to be realistic about who you are as a person. Honestly, there are some people who should not be gambling. They know that once they get involved in something like this, they simply cannot stop. They also know that they will be silly or foolish in how they place wagers.
They bet on their team, no matter what the odds are or how formidable their opponent may be. They bet with their hearts and not their heads. If that sounds like you, then this may not be the right thing for you to be doing.
Know if you are the kind of person who will bet more than you have. The kind of person who figures that they will make their electric bill up by betting on this week's Patriots game. If you are willing to risk your house payment because you figure you have a sure thing, you are almost guaranteed of being a loser each and every week.
Look at All Games
This is a really good one that you absolutely should be considering. You may like the odds in a particular game and may consider that your game of the week. However, before you bet any money on that contest, look around and review all the games from that night or the weekend. What you may find is that there is a much more attractive contest to place your money on. If you do your homework, you are going to find the better odds that can help to make you a winner.
Shop, Shop, Shop
Don't get yourself locked into one sportsbook or casino. Go out there and see what the odds are at a number of different places. You may find that there is a much better wager at one sportsbook than the other, and so take advantage of that.
Be Good at What You Are Good At
Finally, we leave you with this last piece of advice. Just as you should research and know everything that you can about the games that are being played, you should only bet on that which you know.
Be an expert in one, maybe two sports at most. There is a reason why there are oddsmakers for specific sports. Casinos choose experts to set the lines for specific sports where they know the individual has incredible expertise. They know that the hockey guy is not likely to be as good in setting lines for football.
You should think like this as well. If you are as knowledgeable as it gets about college football, don't bet on baseball or even professional football. If you could recite statistics and know everything about what is going on in the NBA, then avoid football and hockey. Choose those things which you are an expert in. That knowledge is going to help you to be much more successful.
The truth is that the simplest things can help you to win. It just takes knowledge and discipline. If you make those things a priority, you can be a big winner each and every week.