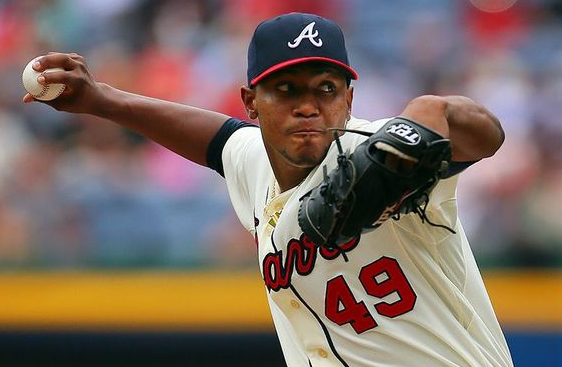 Posted on December 19, 2019, by Bryan Zarpentine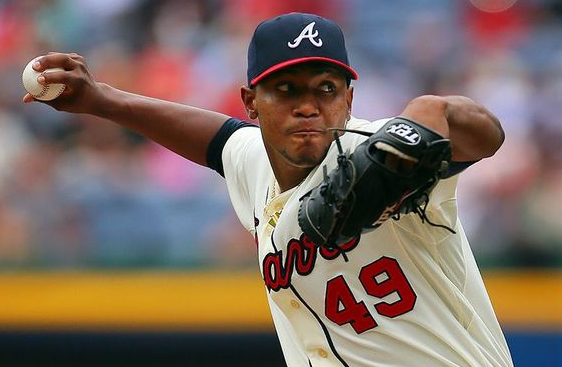 The Los Angeles Angels haven't been shy about making moves or spending money this offseason. That continued on Thursday when the Halos agreed to a deal with free-agent pitcher Julio Teheran. The two sides agreed to a one-year, $9 million deal that will make Teheran an important figure in the Los Angeles rotation in 2020.
Free agency came as a small surprise for Teheran this winter. After the season, the Braves decided to decline the $12 million option on his contract for next season. In many ways, that decision was more about Atlanta's desire to save money than their disappointment in Teheran's performance.
The soon-to-be 29-year-old Teheran is not necessarily an ace. However, he's become one of the most consistent and reliable pitchers in baseball. He's just one of four starters who has made at least 30 starts and compiled at least 170 innings in each of the last seven years. That durability and consistency surely made him attractive to a lot of teams in the market for rotation help, specifically the Angels. The Los Angeles rotation has been decimated by injuries for the last several seasons, making it almost impossible for them to compete. Adding Teheran should help to change that.
Sign up for a FREE Consultation to start working with Legendary Sports Bettor Jon Price
Of course, while he's not quite an ace, Teheran isn't just an innings eater either. He's averaged over 10 wins per season over the last seven years and owns a career ERA of 3.67. Teheran was an all-star in both 2014 and 2016 and is coming off a season in which he went 10-11 with a 3.81 ERA over 33 starts. He's a quality mid-rotation starter who tends to avoid prolonged slumps and should represent an upgrade for the Los Angeles rotation.
Teheran is the second addition the Angels have made to their rotation this winter. Earlier this month, they made a trade with the Orioles for Dylan Bundy, who has performed like a back-end starter but still has plenty of upside. Bundy also fits the mold of a durable pitcher, as he's shaken off a series of injuries early in his career and made at least 28 starts in three straight seasons.
Those two will serve as complementary pieces to a rotation that's highlighted by Andrew Heaney and Shohei Ohtani. Of course, Ohtani's status for 2020 remains a little up in the air after he served as only a DH in 2019 while recovering from Tommy John surgery. Heaney has also been slowed by injuries throughout his career, making the presence of durable starters like Teheran and Bundy all the more important for the Halos.
Even with the additions of Teheran and Bundy, the Angels are reportedly still open to bringing in a frontline starter before the start of next season. There are still a few options on the free-agent market who could slot in alongside Heaney and Ohtani. If not, youngsters like Griffin Canning, Dillon Peters, and Patrick Sandoval will help to round out the Los Angeles rotation in 2020 after all three saw action in the majors last season.
Obviously, the signing of Anthony Rendon is the Angels' biggest accomplishment this offseason. However, the improvements made to their pitching staff have been equally important. Teheran is undoubtedly a step up from some of the cost-effective veterans the Halos took a chance on last year. They know he's going to give them at least 30 starts and 170 innings while most likely pitching to an ERA under 4.00. Getting a pitcher with such an extensive and consistent track record at an affordable price is a huge win for the Angels and a big step in the right direction heading into 2020.