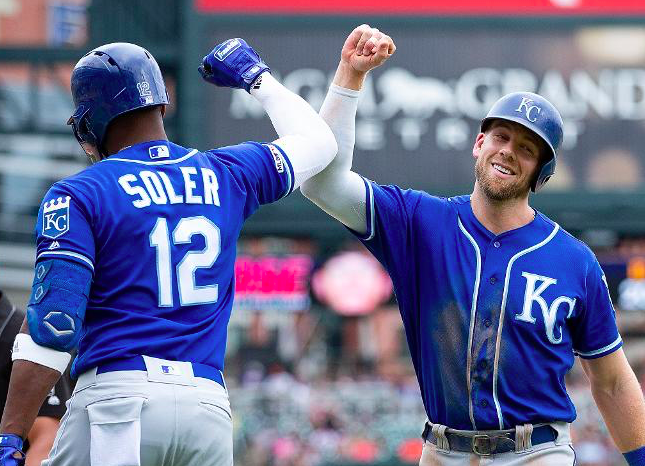 Posted on March 11, 2020, by Bryan Zarpentine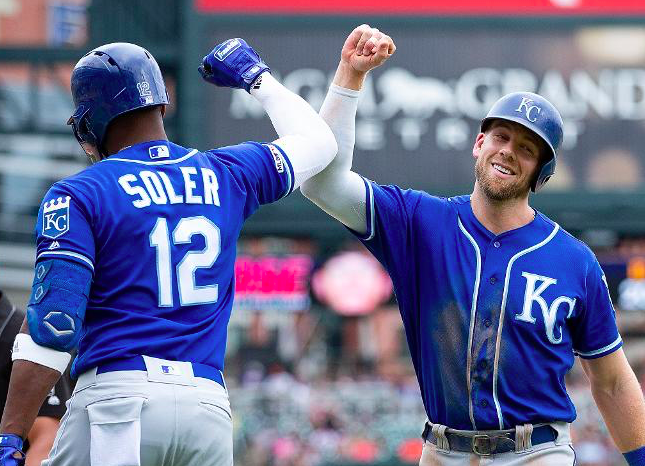 After an extended run of success that included a World Series title in 2016, the Kansas City Royals have been one of the worst teams in baseball the past two seasons. On the heels of 100-plus losses in back-to-back seasons, Ned Yost retired believing the worst was behind the club with Mike Matheny taking over as manager. Are the Royals ready to start climbing their way back up the ladder or will Kansas City spend 2020 once again fighting to avoid the worst record in baseball?
Rotation
Kansas City's problems this season are likely to begin with the starting rotation. Danny Duffy isn't quite the pitcher he was a few years ago, posting a modest 4.34 ERA last year while making just 23 starts. He and Brad Keller are both solid mid-rotation starters, but they aren't necessarily fit to pitch at the front of a rotation. The same can be said of lefty Mike Montgomery, who will at least provide a little bit of depth in the Kansas City rotation.
Sign up for a FREE Consultation to start working with Legendary Sports Bettor Jon Price
Nevertheless, there are serious questions about how the back end of the rotation will hold up. Jakob Junis and Glenn Sparkman both got extensive experience last year, but both were also below-average starters. Jorge Lopez wasn't much better when he got a chance to start. Meanwhile, the Royals are waiting for Erik Skoglund to come around and become a contributor. With most of Kansas City's top pitching prospects a year away, the Royals might not be ready to take a step forward with regard to their rotation.
Bullpen
Naturally, the Kansas City bullpen figures to have some issues while they continue to rebuild. The good news is that veteran Ian Kennedy found a home as the team's closer last season, which should help the Royals avoid too many late-game meltdowns. Scott Barlow and Tim Hill were both adequate relievers last year, although the Royals don't have many setup men to get excited about in 2020.
The rest of the Kansas City bullpen will be filled mostly with young pitchers who are still trying to establish themselves as reliable major league pitchers. To be fair, the likes of Kevin McCarthy, Kyle Zimmer, Randy Rosario, and others all have a fair amount of potential. A couple of those guys have the stuff to be late-game relievers, but it remains to be seen who if anybody can emerge and start to give the Royals some answers in their bullpen.
Lineup
The Royals scored the second-fewest runs in the American League last season, so things can't get much worse. The club has decided to hang onto Whit Merrifield through the rebuilding process, so he gives them a great offensive player to build around. The Royals also got breakout campaigns from the likes of Jorge Soler and Hunter Dozier in 2019, so things are moving in the right direction. The return of Salvador Perez after missing all of 2019 should give the Royals a boost as well. Kansas City also has a major wild card with Maikel Franco getting a chance at third base. If he returns to form, the middle of the lineup might not look too bad.
Of course, there are still a few young players who the Royals need to contribute more. It'd be great if either Brett Phillips or Bubba Starling could start to take playing time away from Alex Gordon. In fairness, Gordon had a decent season in 2019, even if his best days with the Royals are far behind him. Meanwhile, how much the Royals get out of first baseman Ryan O'Hearn, second baseman Nicky Lopez, and shortstop Adalberto Mondesi could go a long way toward determining their season. If those guys can't produce at the bottom of the order, it'll put more pressure on the likes of Merrifield, Soler, and Dozier to carry the team.
Prediction
From 59 wins a year ago, the Royals now have a projection of 65.5 wins in 2020. That's a reasonable goal, but a seven-win improvement won't be easy for a team with this many questions. The rotation has huge holes, the bullpen is filled with questions, and they're assuming that Soler and Dozier can replicate last year's performance. Look for the Royals to fall a little short of 65.5 wins with 2021 or 2022 being a more realistic timeframe for when they make a significant jump.