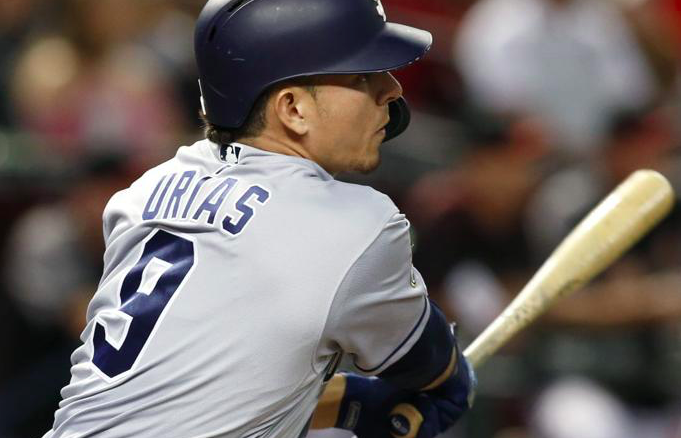 Posted on January 29, 2020, by Bryan Zarpentine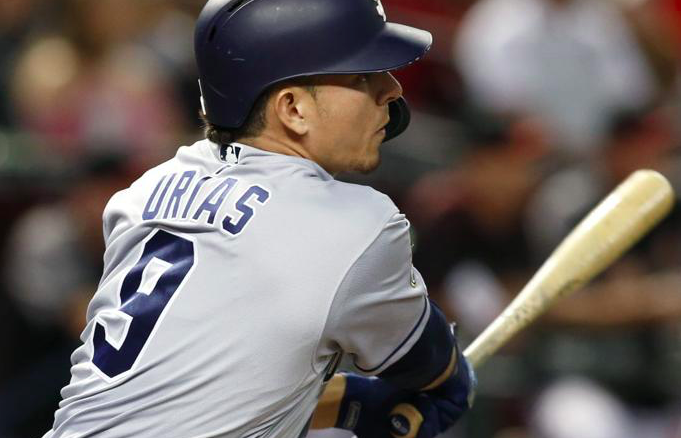 Luis Urias is in jeopardy of not being the opening day shortstop for his new team. One of the key offseason acquisitions for the Milwaukee Brewers is expected to miss six to eight weeks after undergoing surgery on Tuesday to address a broken bone in his left hand. Urias suffered the injury while playing winter ball in Mexico. The Brewers aren't concerned about any long-term effects from the injury, but the timeline makes him doubtful to begin the season on the active roster.
The 22-year-old Urias has long been a top prospect for the San Diego Padres. But with shortstop blocked in San Diego by Fernando Tatis Jr., the Padres traded him and Eric Lauer to the Brewers earlier this offseason for starter Zach Davies and young outfielder Trent Grisham. While he's yet to prove himself as a hitter in the majors, the Brewers had Urias penciled in as their primary shortstop for 2020, hoping he'd claim the job with his performance during spring training. However, that plan is out the window with the club expecting an 8-week timeline until Urias returns to game action.
"If you do the math, I'd say it's fair to say he is questionable for Opening Day," says Brewers president of baseball operations David Stearns. "I think he could get there, or it could be shortly after Opening Day. We do not see this as something that materially impacts his season. This is an injury that's fairly common with position players, and the recovery rate is very high here. Obviously, unfortunate that Luis has to go through this, but not a long-term impactful injury."
Sign up for a FREE Consultation to start working with Legendary Sports Bettor Jon Price
With Urias, there's been no doubt that he's capable of playing shortstop in the majors defensively. It's offensively where he's struggled in big league stints with the Padres the last two years. Urias had a standout season in triple-A last year, hitting .315 with an OPS of .998, making Milwaukee hopeful that he's ready to hit enough to play in the majors every day. Unfortunately, he'll likely have an abbreviated spring training and a late start to the season.
The silver lining is that the Brewers have other options at shortstop. Urias was expected to compete with incumbent Orlando Arcia for the shortstop job this spring. Arcia has struggled to hit the past two seasons after a breakout 2017 season, which is why the Brewers pursued Urias as a potential solution at shortstop. Utility players Eric Sogard and Jedd Gyorko are also capable of playing shortstop. However, both might be called upon to help fill the vacancy at third base with Ryon Healy doesn't claim the job during spring training.
In the long run, the injury to Urias shouldn't be a huge issue for the Brewers. If he misses eight weeks, he should be able to return within the first few weeks of the regular season. However, it does throw a wrench into the team's plans, forcing them to move some pieces and rely even more on veteran utility players like Sogard and Gyorko. But the Brewers seem poised to deal with it and remain high on Urias and his future in Milwaukee.
"This is unfortunate. It's unfortunate timing. But Luis is a guy who has always played winter ball. Frankly, for young guys, we feel winter ball is a really valuable experience. So this is the risk you take," said Stearns. "Our medical staff believes that this is something you can recover from, come back, be 100 percent, go through the rehab process and be perfectly fine."