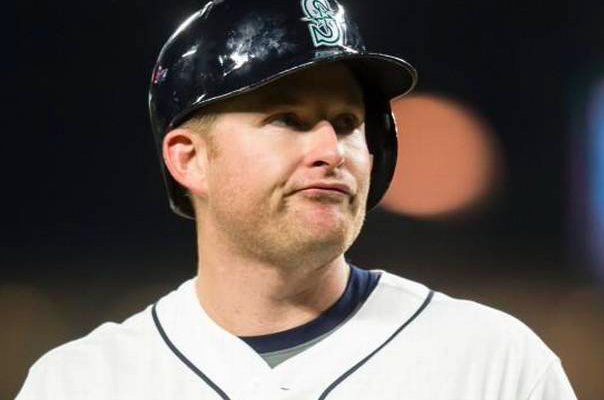 Posted on September 23, 2016 by Bryan Zarpentine
The Seattle Mariners have suspended catcher Steve Clevenger without pay for the rest of the 2016 season. The Mariners announced the suspension on Friday, one day after Clevenger caused an uproar with racially-insensitive tweets aimed at the Black Lives Matter movement. Clevenger is already out for the season with a broken hand, but he will lose out on roughly $30,000 in salary because of the suspension.
Clevenger's tweets were related to Black Lives Matter and the situation in Charlotte after the death Tuesday of Keith Lamont Scott at the hands of police officers. One of Clevenger's tweets read: "BLM is pathetic once again! Obama you are pathetic once again! Everyone involved should be locked behind bars like animals!"
Mariners GM Jerry Dipoto was quick to release a statement Thursday night, condemning Clevenger's tweets.
Sign up for a FREE Consultation to start working with Legendary Sports Bettor Jon Price
"The Seattle Mariners are very disappointed at the tweets posted on Steve Clevenger's account. While he is certainly free to express himself, his tweets do not in any way represent the opinions of the Seattle Mariners. We strongly disagree with the language and tone of his comments."
Dipoto then released a second statement Friday morning to announce Clevenger's suspension. "As soon as we became aware of the tweets posted by Steve yesterday, we began to examine all of our options in regard to his standing on the team," the statement read. "Today we have informed him that he is suspended for the reminder of the season without pay."
Clevenger has since issued an apology for his insensitive tweets.
"First and foremost, I would like to apologize to the Seattle Mariners, my teammates, my family and the fans of our great game for the distraction my tweets on my personal Twitter page caused when they went public earlier today. I am sickened by the idea that anyone would think of me in racist terms. My tweets were reactionary to the events I saw on the news and were worded beyond poorly at best and I can see how and why someone could read into my tweets far more deeply than how I actually feel."
Clevenger goes onto say that he grew up in the culturally diverse city of Baltimore, adding that anyone who knows him, including former teammates, know that he is not "a judgmental person."
"I do believe that supporting our First Amendment rights and supporting local law enforcement are not mutually exclusive," Clevenger's apology continues. "With everything going on in the world I really just want what is best for everyone regardless of who they are. I like many Americans are frustrated by a lot of things in the world and I would like to be a part of the dialogue moving forward to make this a better world for everyone.
"I once again apologize to anyone who was offended today and I just ask you not judge me off of a social media posting. Thank you and God bless everyone."
Clevenger first arrived in the big leagues in 2011. The Mariners are his third team after being acquired from the Baltimore Orioles this past winter in a trade involving Mark Trumbo. He began his big league career with the Chicago Cubs and was traded to Baltimore in the deal that sent Jake Arrieta to the Cubs.
In 22 games with the Mariners this season, Clevenger hit .221. He is arbitration eligible this winter for the first time in his career. It remains to be seen whether this incident will have an impact on Seattle's decision to offers him arbitration and bring him back in 2017.