Posted on May 30, 2016 by Bryan Zarpentine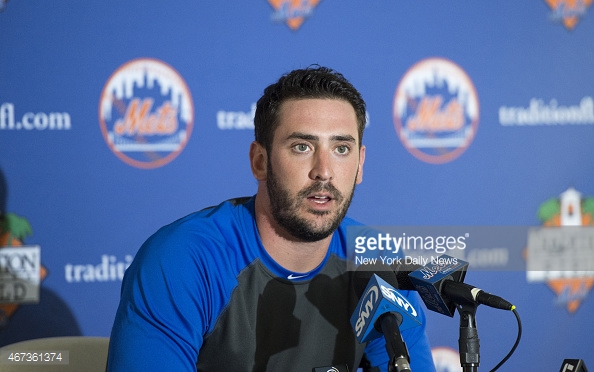 After each of his last two starts, two of the worst of his career, the New York Mets considered removing Matt Harvey from the starting rotation. But against the Chicago White Sox on Memorial Day, Harvey looked like The Dark Knight of old, throwing seven shutout innings and showing glimpses of being the dominant pitcher the Mets need, and expect, him to be.
Harvey carried a perfect game into the 5th inning against the struggling White Sox, who have now lost seven games in a row. In the end, Harvey allowed just two hits and one walk, while striking out six. Thanks to a home run from Neil Walker, Harvey won the game, just his fourth victory of the year.
Sign up for a FREE Consultation to start working with Legendary Sports Bettor Jon Price
After getting trounced by the Washington Nationals in each of his last two starts, Harvey needed a performance like this in the worst possible way. The last time he was on the Citi Field mound, he lasted just 2.2 innings and left the field to a chorus of boos from the Mets' faithful. But on Monday, fans at Citi Field went back to chanting Harvey's name, as they helped him push through seven spectacular innings.
Not only were the results reminiscent of the Harvey of old, but so was the performance. Harvey fearlessly attacked hitters with fastballs, just as he's done throughout his entire career. Not only did he do so with confidence, but his velocity was also up. For the first time all season, Harvey threw a pitch clocked at 98 mph or higher, doing so on multiple occasions.
It's still too soon to know if Harvey is completely over what has caused his struggles this season – whether it's been a mechanical problem or a lack of confidence – but this start is certainly a big step in the right direction. Harvey has rewarded the team's faith in sticking with him when many were calling for him to be put on the DL or sent to the minors. A couple more outings like the one on Memorial Day and we'll be able to say with more confidence that Harvey is back and ready to lead the Mets back to the postseason.
If Harvey is indeed back, Monday's game could be a turning point in New York's season. What many believed would be the best rotation in baseball this year has been carried by Noah Syndergaard and Steven Matz thus far. But with Jacob deGrom looking more like his old self in his last outing, Bartolo Colon usually good for a solid outing, and Zack Wheeler scheduled to return later this summer, Harvey pitching at the top of his game could turn the Mets' rotation into the lethal unit many envisioned at the start of the season. Again, it's too soon to know for sure, but after Monday's start, Harvey looks like he's on his way back.