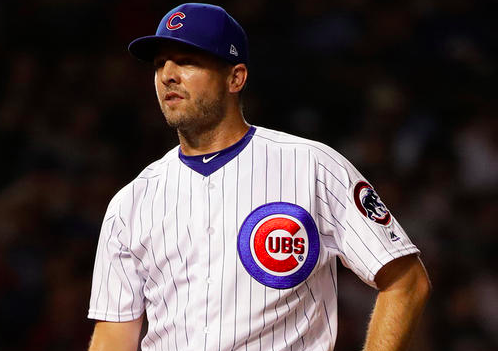 Posted on January 26, 2020, by Bryan Zarpentine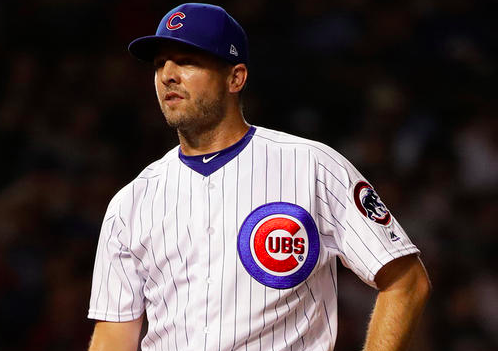 The Miami Marlins have been surprisingly busy this offseason, and their work isn't done yet. Late Saturday, the Marlins reached a deal with veteran receiver Brandon Kintzler. It's reportedly a one-year deal worth $3 million with a $4 million option or $250,000 buyout for the 2021 season. That option will become $5 million and the buyout $500,000 if Kintzler is traded during the season.
The 35-year-old Kintzler is a 10-season major league veteran who's had some ups and downs in recent years. However, he's coming off an impressive season in 2019 with the Cubs. Over 62 appearances, Kintzler was 3-3 with a 2.68 ERA and a WHIP of 1.02. It was Kintzler's best season since the 2013 campaign and a nice bounce-back effort after he registered a 4.60 ERA with the Nationals and Cubs during the 2018 season.
The move to Miami will allow Kintzler to serve as a closer. He previously served in that role with the Twins during the 2016 and 2017 seasons. In 2017, Kintzler saved 28 games in 32 chances with Minnesota, helping him make the All-Star Team for the first time in his career. That also prompted a midseason trade to the Nationals with Kintzler working primarily as a setup man ever since. However, Kintzler and his 49 career saves will get another chance to serve as a closer with the rebuilding Marlins.
Sign up for a FREE Consultation to start working with Legendary Sports Bettor Jon Price
Last year, Miami signed veteran Sergio Romo to serve as their close, only to trade him to the Twins in late July. They could have a similar plan in mind for Kintzler this season. If the veteran can continue to pitch at the level he did last season, Kintzler could be a useful midseason trade chip if the Marlins are out of the playoff race. By then, the Marlins are hopeful that one of their younger relievers will be ready to step into the closer's role. But at the moment, the club isn't comfortable giving the closer's job to one of the younger bullpen arms.
Pitching in front of Kintzler in a setup role will be the likes of Drew Steckenrider, Jarlin Garcia, Jose Urena, Ryne Stanek, and Adam Conley. Steckenrider was penciled into the closer's role before the Marlins added Kintzler. However, Steckenrider missed most of 2019 with elbow trouble. Garcia was Miami's most reliable reliever last year outside of Romo and the Marlins are hopeful he can keep it up. Meanwhile, Urena and Conley are also potential closers after both started their careers as starters, but both are coming off dreadful 2019 seasons. Finally, Stanek struggled with Miami last year after a midseason trade from the Rays.
Oddly enough, the Marlins could have the makings of a solid bullpen. Both Urena and Conley are capable of pitching much better than they did a year ago. If Steckenrider can stay healthy, he could recapture the form he had in 2017 and 2018. Stanek is also better than he showed the second half of last season while Garcia provides a reliable lefty. With a veteran closer added to stabilize things, it'll be interesting to see how Miami's bullpen performs in 2020.
Considering the price the Marlins paid for Kintzler, this is a great addition for Miami, especially this late in the offseason. To be fair, Kintzler doesn't come with any guarantees given his age and year-to-year inconsistency during his career. But for a rebuilding team with a limited budget, Kintzler is a positive addition for the Marlins who should make a positive impact on their bullpen this year.