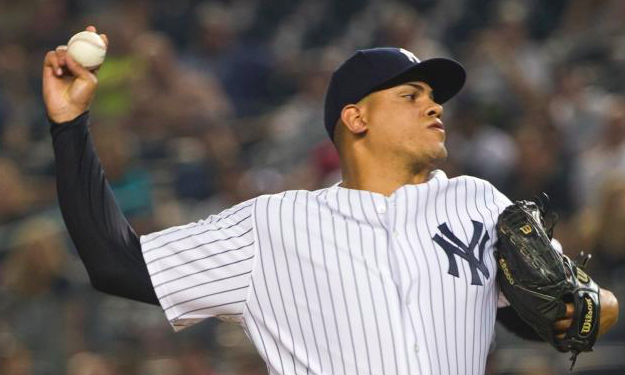 Posted on December 24, 2019, by Bryan Zarpentine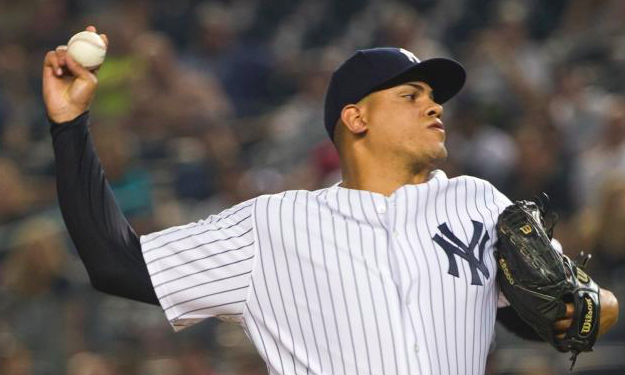 After solidifying their starting rotation earlier this month, the New York Mets have finally gotten around to addressing their troublesome bullpen. On Christmas Eve, the club announced that they have signed longtime Yankees reliever Dellin Betances. It's a one-year deal with $10.5 million guaranteed. There is also a player option for 2021 and a vesting player option for the 2022 season. However, if Betances has a good year, he'll likely return to the free-agent market next offseason.
The 31-year-old Betances is coming off a lost season in 2019. Shoulder and lat problems kept him sidelined until September. When he finally made his season debut, Betances suffered a partial tear of his Achilles while celebrating a strikeout. For what it's worth, Betances struck out the only two batters he faced in a major league game in 2019. More importantly, he's expected to be fully recovered by the start of spring training.
Of course, before the injury-plagued 2019 campaign, Betances was one of the best late-game relievers in baseball. He made the all-star team in four consecutive seasons from 2014 to 2017 despite only periodically serving as the closer for the Yankees. Most of his time in the Bronx, Betances was a setup man frequently used in the 8th inning. He excelled in that role, accumulating at least 19 holds every year from 2014 to 2018. Betances also holds a career ERA of 2.36.
Sign up for a FREE Consultation to start working with Legendary Sports Bettor Jon Price
"Dellin is one of the elite relievers in the game with an incredible track record of pitching on the biggest stage and in playoff games," Mets GM Brodie Van Wagenen said in a statement. "This is a tremendously exciting gift for Mets fans this holiday season in our championship pursuit."
It's no secret that the bullpen was a big problem for the Mets in 2019. The team traded for closer Edwin Diaz and brought back Jeurys Familia last winter, hoping they could form a dominant tandem at the back end of the bullpen. However, both players dramatically underperformed. The Mets are hopeful that both will be able to bounce back in 2020 and return to the form they had in 2018. Betances is in a similar situation, although he was held back this past season because of injuries.
Signing Betances serves as a little insurance for the Mets in case Diaz and Familia fail to revert back to their former ways. If necessary, Betances could serve as the team's closer, which is part of his appeal for the Mets. The best-case scenario for the Mets would be Diaz being the dominant closer he was with the Mariners in 2018, allowing Betances and Familia to be his primary setup men. If that happens, New York's bullpen could suddenly be one of the best in the National League. The Mets also have Seth Lugo, Robert Gsellman, Justin Wilson, and Brad Brach providing additional depth, all established pitchers who have been reliable late-inning relievers at some point in their careers.
For Betances, signing a one-year deal with the Mets is the perfect way to help rebuild his value. His player option gives him a nice cushion if he struggles after a year on the sidelines. Otherwise, expect Betances to seek a more lucrative deal on the open market next winter if he gets his career back on track. In the meantime, the New York native gets to stay in his hometown and help turn the bullpen around for the Mets, who are expecting to compete for a championship in 2020.
"I love New York," Betances said in a statement. "I grew up in Manhattan, went to high school in Brooklyn, played Minor League ball in Staten Island, made it to the big leagues in the Bronx. Now, I'm excited to go win a World Series with the Mets in Queens"