Falcons come off a big win against the Packers in Atlanta last week and they'll want to seize the momentum as they are listed as a -3 favorite against the Tampa Bay Buccaneers who are not performing that well as of lately. It should also be a payback time for week one loss that Falcons suffered against the Bucs at the Georgia Dome. Matt Ryan and entire Atlanta offense is on fire and weak Bucs secondary shouldn't slow them down.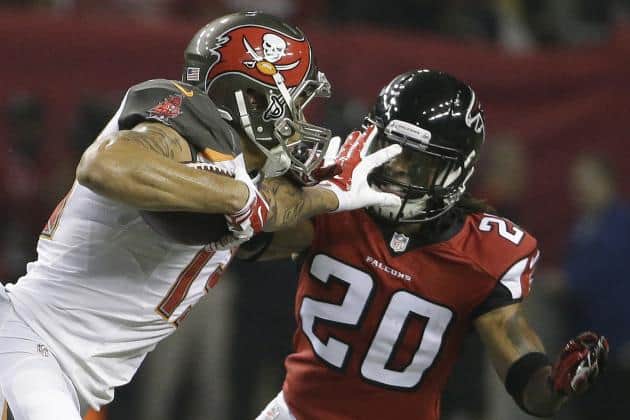 Obviously, Bucs have a recipe for beating the Falcons. Last three times they've met, Tampa side emerged victorious. Having that in mind, Bucs did not play well after this week 1 victory. Jameis Winston performance (four touchdowns, 71.9 % completion) in that game now looks like an exception. Their other two wins came against the struggling 49ers and Carolina who played without Cam Newton. This Thursday Night Football divisional matchup will give us the answers about the directions that these two teams are going.
Remarks about Atlanta Falcons
Sign up for a FREE Consultation to start working with Legendary Sports Bettor Jon Price
With defending NFC champions Panthers going 2-5 to start this season, Atlanta has become the favorite to win the NFC South and secure the playoff berth. This game against a division team will have a great impact in that endeavor. Matt Ryan and his offense lead the NFL with points per game (32.8) and total offensive yards (425.2). Ryan is first in yards thrown (2636) and touchdowns (19) and is trailing only Tom Brady in passer rating among starting quarterback this season (115.8).
Julio Jones was a bit slowed down against the Packers last week nurturing an obvious injury and it remains unknown if he will be ready for Thursday, as he was limited in practice this week. Mohamed Sanu and Taylor Gabriel stepped up last week and that shouldn't be a problem on Thursday. Rush game is also well led with Freeman and Coleman in backfield.
Defense on the other side is another story. They do have casual outbursts of good plays but give away to many points to the opponents (28.9) and are 25th in the league in yards allowed per game (379.2). They do allow only 93.9 rushing yards and in that aspect they are 11th in the NFL. They must improve those numbers if they are to help Matt Ryan's offense in future matchups. Vic Beasley and Adrian Clayborn hold the defensive line in order but secondary has to do much more.
Game advantages:
Offense is first in NFL. Enough said.
Mediocre Defense is a tie against Bucs offense.
Game disadvantages:
Important players' injuries. Tevin Coleman is doubtful, Julio Jones questionable and Dwight Freeney absence makes evident impact on their defense.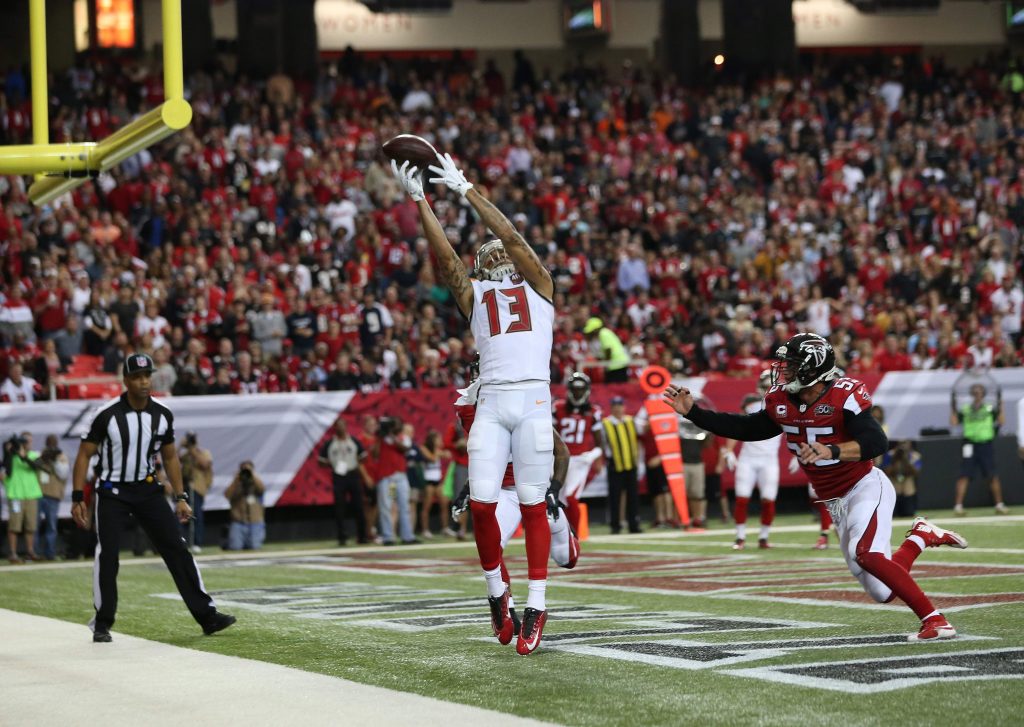 Remarks about Tampa Bay Buccaneers
Offense led by Jameis Winston was pretty much under mediocre so far. Statistics show that and if they are to beat Falcons this week they must improve those numbers. Winston week one game was aberration and since that he has 10 touchdowns and 9 interceptions. Accuracy is a big issue, with him overthrowing his receivers constantly lately. Rush game is no different with Jacquizz Rodgers averaging 4.5 yards per carry. He and Doug Martin are doubtful on Thursday and Charles Sims will have to step up.
Defense is even worst with defensive numbers averaging from 22nd to 25th in the league. They must bring some heat on Ryan and they might, if defensive linemen Gerald McCoy and Noah Spence are up for business. They have 6 sacks combined this season. Secondary will probably be a mismatch and they'll just have to hope that Falcons offense has a bad day.
Game advantages:
Home field advantage.
Offense might have a chance against Falcons D if they have a good day.
Game disadvantages:
Defense will be no match for Atlanta high octane offense.
Roberto Aguayo, Bucs kicker has worst field goal percentage in the NFL.
Game Prediction
Prime time Thursday Night divisional matchup should provide us with some exciting football. Watching Falcons offense in action has been a treat so far and we look forward to it again. Matchup itself shouldn't be a close one with evident difference in quality of the teams. It is expected that Falcons will continue to make a good case for playoffs with another win. Bucs on the other side will do everything to mess up those plans.  The Total over/under is set at 51.5 points, however, we just don't see the two teams scoring this many points!!!
Tampa Bay Buccaneers vs. Atlanta Falcons Score Prediction: Tampa Bay 17, Atlanta 28.