Posted on November 13, 2016, by Travis Pulver
Talent and athleticism can make up for a lot of deficiencies during a football game, but if the deficiencies are not corrected, they will eventually come back to bite a team on its metaphorical behind. That is one of the things that Clemson's first loss of the season can be attributed to.
Deshaun Watson had what should have been a career-defining, Heisman Trophy winning kind of day with 580 yards and three touchdowns—if it wasn't for another stat, the interceptions. The first one (early second quarter) brought a potential scoring drive to an end when Watson threw an interception in the end zone. The second led to a Pitt touchdown, but the third was the worst of the bunch.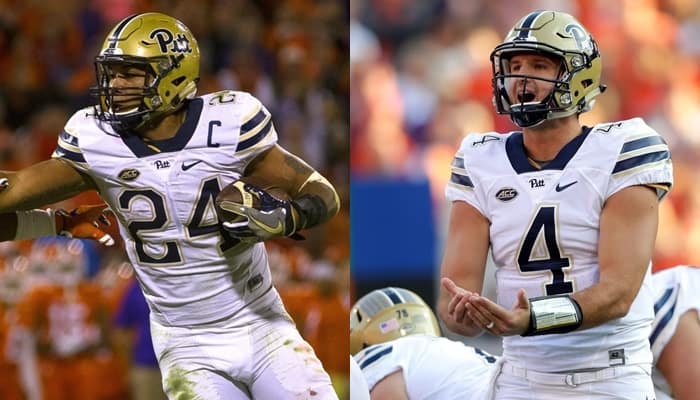 Sign up for a FREE Consultation to start working with Legendary Sports Bettor Jon Price
Watson's third interception of the day killed what could have been the game-winning touchdown drive, but instead Pitt got a chance to get back in the game. Saleem Brightwell intercepted the ball at the goal line—Clemson's sixth red zone turnover of the season—and returned it 70 yards to give his offense great field position.
A few plays later, Pitt running back James Conner took the ball 20-yards for a touchdown to close the gap 42-40.
The last time Watson threw three interceptions was against Louisville on October 1. On that day, the Tigers were able to overcome the interceptions with five touchdown passes from Watson and an 110-yard day from running back Wayne Gallman. This time, they were not as fortunate.
Pitt's defense frustrated the Pitt efforts to run the ball all day long holding them to only 50 yards and Gallman just 36 yards on 18 carries. While he did have three touchdowns, Gallman's game will be remembered for the two plays that he didn't make.
With 62 seconds left and the ball at the Pitt 35 yard line, Clemson needed one-yard to pick up the first, which would have allowed them to run out the clock and secure the win. So they went to their bread and butter and ran Gallman twice—both times he was stuffed for no gain. Clemson turned the ball over on downs with 52 seconds to go.
Pitt needed to gain at least 30-yards to give their kicker a chance to make a game-winning kick. Pitt quarterback Nathan Peterman got most of it with a 21-yard pass to Scott Orndoff after picking up nine yards on a run himself. Another completion to Orndoff put the ball at the Clemson 30-yard line—where Pitt kicker Chris Blewitt kicked a 48-yard field goal to give his team a 43-42 lead over the No. 2 team in the nation.
Clemson had beaten their last 46 unranked opponents and had won their last 21 home games.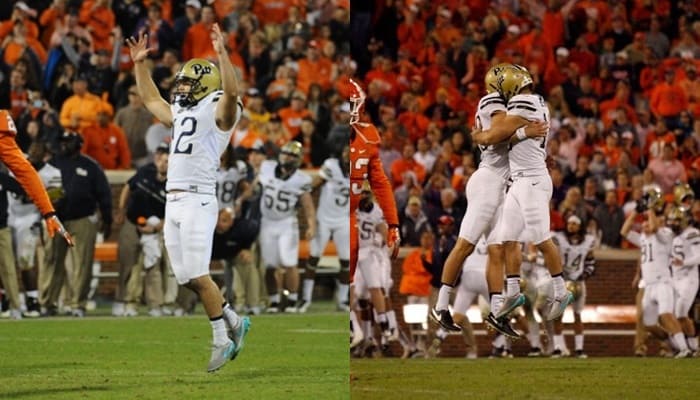 Pitt's senior quarterback Nathan Peterman picked the perfect time to have his first 300+ yard passing day as well as his first five-touchdown performance. It was also the first time a quarterback had a five-touchdown, no interception day since Matt Leinart had one against Oklahoma in the 2004 title game.
"We haven't experienced a loss like that in a long time," Watson said after the game. "This loss hurts, but I'm still going to keep my head high and walk with a smile on my face. This doesn't define me or this team. We'll move forward and be the best we can be."
Chances are good the Tigers will not fall out of the top four despite the loss with Michigan and Washington also losing. Ohio State will probably sneak in after destroying Maryland, 62-3, but Louisville may still be on the outside looking in after struggling for three-quarters against Wake Forest.
Clemson will look to rebound against Wake Forest next week while Pitt will face Duke.