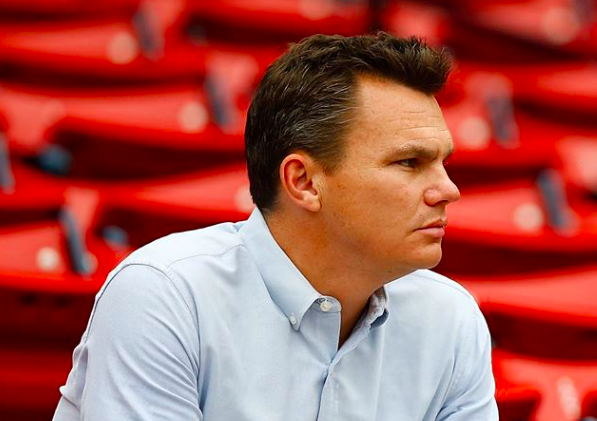 Posted on November 18, 2019, by Bryan Zarpentine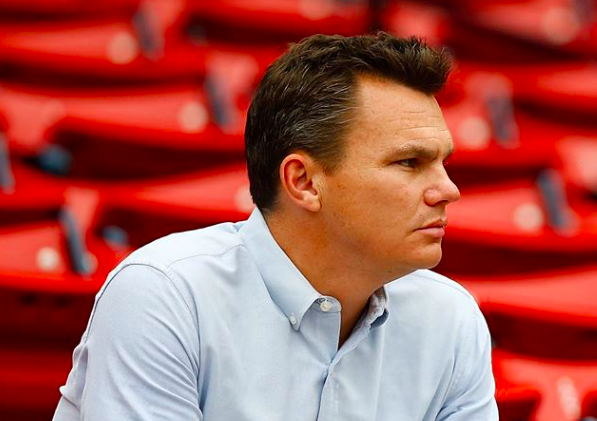 The Pittsburgh Pirates took an important step forward in their organizational overhaul Monday, officially naming Ben Cherington as their new GM. Cherington joins the Pirates after serving as the vice-president of baseball operations for the Toronto Blue Jays since September 2016. He takes over for Neal Huntington, who was let go last month after more than a decade serving as the team's GM.
"This is an important step forward for our organization," Pirates chairman of the board Bob Nutting said in a press release. "Ben has an incredible track record of success having been a part of three world championship teams in Boston, one as general manager, and setting the table for a fourth. His passion and ability to identify, infuse and develop talent at every level, including at the Major League level, is exactly what we need to be successful in Pittsburgh."
Prior to his time with the Blue Jays, Cherington was the executive vice president and GM of the Boston Red Sox. He succeeded Theo Epstein in that position in October 2011 after working under Epstein in the Red Sox organization. Cherington was actually working in Boston's baseball operations department since 1999, which was before Epstein joined the organization. During Cherington's time as GM of the Red Sox, the team won the 2013 World Series. However, turning the Pirates into a championship contender figures to be a far more difficult task for the 45-year-old Cherington.
Sign up for a FREE Consultation to start working with Legendary Sports Bettor Jon Price
"Pittsburgh is the ideal opportunity for me, and the only one I was interested in exploring," said Cherington. "The four pillars that will drive our success are elite talent identification, acquisition, development, and deployment. My entire career has been spent focusing on developing great systems to be elite in these four critical areas, which will fuel our future success in Pittsburgh."
The Red Sox struggled in Cherington's first season as GM in 2012. However, he spent that season acquiring talent and gaining financial flexibility to set them up to win the World Series in 2013. Cherington oversaw a pair of last-place finishes in 2014 and 2015, but during that time he also built one of the best farm systems in baseball, helping form the core of the Red Sox team that won the World Series in 2018.
It was a similar story for Cherington during his three seasons in Toronto. While the team struggled on the field, Cherington focused on building a farm system that is now one of the best in baseball. The Blue Jays are just beginning to see the results of Cherington's work with some of their top prospects making their big league debut this past season. The Pirates are now hopeful that Cherington can work similar magic in Pittsburgh, ultimately building a team that can sustain success and competes on a yearly basis.
Needless to say, that won't be easy for a team that won 69 games and finished last in the NL Central this past season. The good news is that the Pirates already have a young roster that might contain a few players who remain part of the team's core in the years to come. However, there is obviously a lot of work ahead of Cherington to increase the amount of talent in the organization. Of course, his first job is hiring a new manager, as the Pirates team are the only team that still has a managerial vacancy.