PNC Park

Pittsburgh Pirates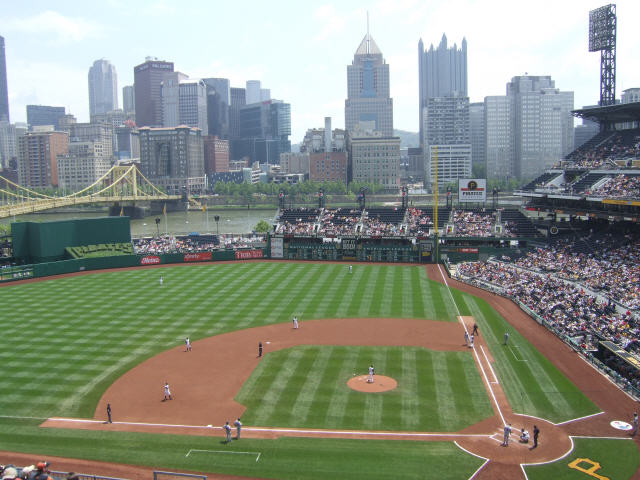 About Stadium
An open-air baseball stadium built on the North Shore of downtown Pittsburgh, Pennsylvania, PNC Park primarily serves as home to Major League Baseball's Pittsburgh Pirates.
It's the fifth stadium that the Pittsburgh Pirates have called home in Pittsburgh since arriving in the city.
The stadium was designed in a similar old-style to that of Orioles Park at Camden Yards, like so many other parks have tried to do so. Many consider Pittsburgh's PNC Park to be one of the few to pull it off as well as the Baltimore Orioles' home stadium.
Sign up for a FREE Consultation to start working with Legendary Sports Bettor Jon Price
The stadium seats 38,362 fans for baseball games and features a natural grass field of Tuckahoe Bluegrass.
• 115 Federal Street
Pittsburgh, Pennsylvania 15212
• Opened: March 31, 2001
• Capacity: 38,362
History
• PNC Park was built in under two years with ground being broken on the site on April 7, 1999 and the park officially opening on March 31, 2001.
• The Pirates' most recent previous stadium, Three Rivers Stadium, had to be demolished to make room for the new site as the new stadium opened in time for the 2001 MLB season.
• The first MLB game was played at the park was an exhibition between the CIncinnati Reds and the Pittsburgh Pirates on April 9, 2001 with the Reds winning the game by a score of 8-2.
• The park was the host of the 77th MLB All-Star game back on July 11, 2006. The American won the game over the National League by a final score of 3-2.
Current and Present Teams
Pittsburgh Pirates (MLB) (2001–present)