Posted on January 20, 2020, by Bryan Zarpentine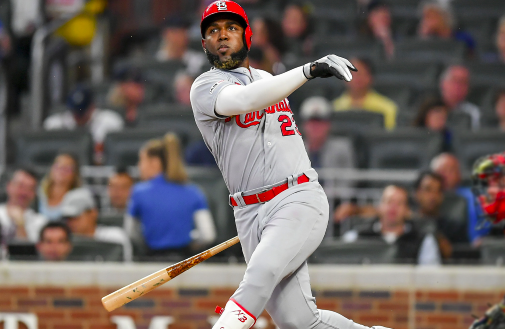 As we head into the second half of January and inch closer to spring training, the MLB hot stove is starting to cool down. Most of the top free agents have found homes and teams are putting the finishing touches on their offseasons. However, there are still a few potential impact players who remain unsigned. Let's take a crack at predicting where these players will end up and what they bring to the table.
Nicholas Castellanos
It's been a slow winter for outfielders, which is why Castellanos remains unsigned. He was arguably the best outfielder on the market at the start of the winter and could be the best player still on the board. He's put together four straight seasons with an OPS over .800, averaging 23.5 home runs per season during that span. Perhaps more importantly, he won't be 28 until March, so there's no question he's still in his prime and has some good years left in him. Things seem to be winding down for him, but he remains out there with the Rangers, Cubs, and Braves appearing to be the top contenders for his services.
Prediction: Rangers
Marcell Ozuna
Ozuna turned down a qualifying offer from the Cardinals, which means the team that signs him will have to give up a draft pick. That's part of the reason why he remains on the market so deep into the offseason. The other issue is that his two seasons in St. Louis didn't quite measure up to his incredible production with the Marlins in 2017. That being said, he still hit 29 home runs and contributed 89 RBIs to the Cardinals last season. At 29, he's a good bet to remain a productive power hitter for a few more seasons. There's been a lot pushing him back to St. Louis lately, as the Cards need a lot of help offensively. However, the Reds and Rangers have been mentioned as possible destinations with a few other teams kicking the tires as well.
Prediction: Cardinals
Yasiel Puig
Based on talent alone, Puig could rival Castellanos and Ozuna as the best player available. However, his time in the majors has been plagued by off-field issues and inconsistent performances. Despite never living up to his production early in his career with the Dodgers, Puig is still just 29 and comes with a fair amount of upside. He's got plenty of pop and elite arm strength in right field. Teams like the Giants, Tigers, Indians, White Sox, and Diamondbacks, among others, have all been connected to Puig at one point or another this winter. At this point, it's anybody's guess where he lands.
Prediction: Giants
Brock Holt
We know that Holt isn't going back to Boston, which means some other team is going to pick up a versatile and productive utility man. A scratched cornea cost Holt the early part of the 2019 campaign, but he went on to hit .297, making it clear that a troublesome 2017 season is behind him. He'll also play just about everywhere on the diamond. Right now, all signs are pointing Holt to Cincinnati, although he's good enough for other teams to come in with late offers.
Prediction: Reds
Pedro Strop
At this point, Strop is the last guy available for teams hoping to upgrade their bullpen. He didn't have his best stuff in 2019, and there's no denying that age is a concern for the 34-year-old. However, he was one of the most consistent set-up men in the majors from 2014 to 2018. He's still worth a shot as a bounce-back candidate and is reportedly holding multiple offers. A return to the Cubs is on the table, although the Rangers, Brewers, and Marlins are also in the mix.
Prediction: Rangers