Posted on December 31, 2016, by Travis Pulver
Of all the bowl games, the granddaddy of them all, the Rose Bowl, may have the most intriguing match-up with the USC Trojans taking on the Penn State Nittany Lions. Both were playing like teams worthy of playoff consideration at the end of the regular season, but due to early season losses, neither was in contention (USC started the season 1-3; Penn State started the season 2-2).
But a quarterback change sparked USC's offense and kicked off an eight-game winning streak that included a win over Washington that was much more dominant than the score would indicate (26-13).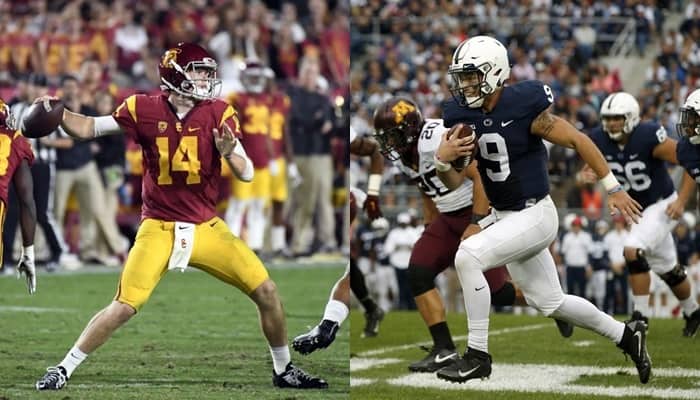 Sign up for a FREE Consultation to start working with Legendary Sports Bettor Jon Price
Penn State didn't make any big changes, but simply refocused, got it together, and ripped off nine wins to end the regular season. Their big win over Ohio State wasn't a dominant one like USC's over Washington, but whether you win because of a blocked punt returned for a touchdown or a dominant defensive effort doesn't matter.
A win is a win is a win.
But with how both team's regular seasons finished, both have to be wondering what could have been. Had the Nittany Lions not been demolished by Michigan or lost to Pitt, it could have been them playing Alabama in the semifinals rather than Washington. USC may have been able to survive the loss to Alabama and make the playoffs had they not lost to Stanford and Utah.
However, think too much about what could have been, and you forget to do your best in the present. For either to win in Monday's Rose Bowl, they will certainly have to bring their respective "A" games. If they both can, fans are going to be in for one heck of a game.
Both teams bring dynamic offenses to the table with young talented players that will be in the Heisman conversation when next season starts.
Since taking over for Max Browne, Sam Darnold has transformed the Trojan offense with the help of sophomore running back Ronald Jones II into one of the deadliest in college football. After scoring just 61 points in their first three games, the Trojans averaged over 37 points/game and score over 40 in five.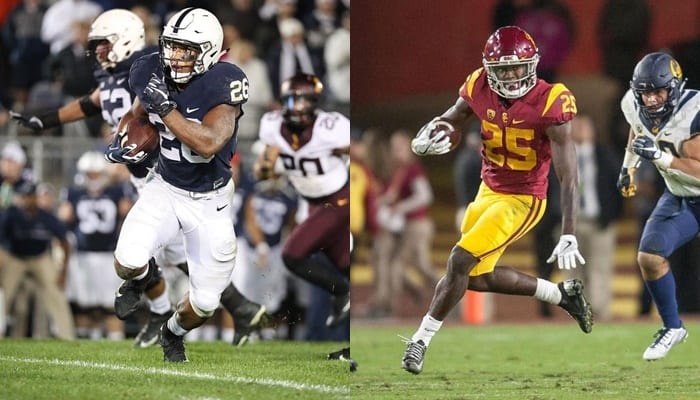 For Trace McSorley, it wasn't always pretty, but he learned on the job and by time the end of the season rolled around he had developed into one of the better quarterbacks in the nation. USC coaches have probably spent a lot of time dissecting film from his come-from-behind win over Wisconsin in the Big Ten Championship Game (22-31, 384 yards, four touchdowns).
If the Trojans figure out how to slow down McSorley, they will still have to deal with running back Saquon Barkley. The sophomore ball carrier was named the Big Ten Offensive Player Of The Year after running for 1320 yards and 16 touchdowns, and will likely be in the running for some national awards next season.
So—like any game featuring two teams stocked with offensive talent, the likely winner will come down to whose defense can play better. Both certainly have good units (Penn State—No. 24; USC—No. 29) capable of keeping offenses out of the end zone (Penn State has allowed 23.4 points/game; USC 22.2 points/game).
It's a little easier to throw on the Trojans than run on them, but it's a little easier to run on Penn State than it is to pass on them. Both teams have talented players on defense that will impact the game. But will anyone be able to affect the outcome? That's a good question.
Okay, so what can we expect from this game? Hopefully, both teams come out ready to play, and neither will be affected by not playing for a few weeks. If they do, this should be an incredible game. Both offenses are good; both defenses are good. As for which one is better?
We'll find out by time the game ends.