Posted on March 26, 2020, by Bryan Zarpentine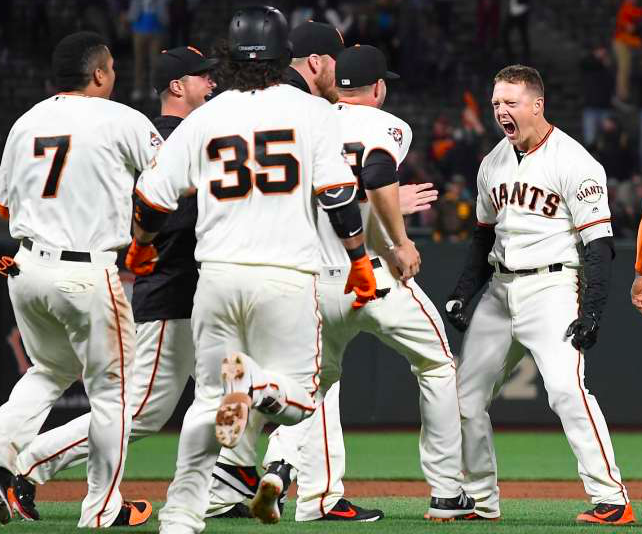 The San Francisco Giants are not the same team that won three World Series titles in a span of five-years last decade. Despite a reasonable 77-85 record in 2019, the Giants appear to be in the middle of a lengthy rebuilding project. That process will include a change of manager with Bruce Bochy retiring after last season and Gabe Kapler coming aboard. With expectations low, is there a chance the Giants can be one of the surprise teams of 2020 or will they be fighting just to avoid a last-place finish in the NL West?
Rotation
With longtime ace Madison Bumgarner no longer in the picture, San Francisco's rotation is bound to look a lot different in 2020. The Giants will be relying a lot on the aging Johnny Cueto and Jeff Samardzija. Cueto returned last September after recovering from Tommy John surgery and the hope is that roughly 18 months removed from the surgery he can give the Giants a decent season. Meanwhile, Samardzija is now 35 and coming off an impressive campaign following a nightmare of a 2018 season. He should be fine, but he's far from a sure thing at his age.
Sign up for a FREE Consultation to start working with Legendary Sports Bettor Jon Price
The Giants are also taking a chance on Kevin Gausman, who was abysmal as a starter in 2019, and Drew Smyly, who was decent the second half of last year after having a lot of rush to shake off from missing all of 2017 and 2018. If those guys don't pan out, the Giants will turn to their younger arms. Dereck Rodriguez experienced success in 2018 but couldn't replicate it last year. Logan Webb is another name to watch after making the first eight starts of his big league career last season. However, once-promising prospect Tyler Beede won't be an option after undergoing Tommy John surgery earlier this spring.
Bullpen
In the bullpen, closer Will Smith left during the offseason, leaving things unsettled. Tony Watson may get a chance to close games early in the season on the basis of his experience. Wandy Peralta impressed in limited action for the Giants last September, leaving the club hopeful that he can help provide some stability and leadership this season.
However, while there aren't many established options, all is not lost in the San Francisco bullpen. Sam Coonrod and Jandel Gustave both gave the Giants promising performances last year, although neither has much of a track record. Trevor Gott is another name to watch after going 7-0 in 50 appearances last year despite a modest 4.44 ERA. There will also be a revolving door of youngsters looking to make an impression, so perhaps a few of those guys can establish themselves as dependable relievers. 
Lineup
After scoring the second-fewest runs in the National League last season, there is a lot of room for improvement with the San Francisco lineup. Of course, a good chunk of the lineup is made up of aging veterans who appear to be in their decline. The likes of Brandon Belt, Evan Longoria, and Buster Posey are far from washed up, but none are the impact offensive players they were a few years ago. The same is true of shortstop Brandon Crawford, leaving the Giants with some holes in the bottom half of their lineup.
The good news is that Mike Yastrzemski had a breakout season last year and should be able to handle being the everyday center fielder. The Giants should also feel good about what they got out of Alex Dickerson last season. Just for good measure, the team brought back fan-favorite Hunter Pence, who had a bounce-back year with the Rangers in 2019. Wilmer Flores will also provide some pop if he ends up being the team's primary second baseman.
Prediction
San Francisco's win projection for 2020 is at 69.5 games. Unfortunately, that number will shrink even further if the coronavirus pandemic prevents MLB from playing a full season. In any event, only five teams in baseball have a lower win projection. Given the lack of offense, questions about the age and health of the starting rotation, and the lack of known commodities in the bullpen, things could get ugly in the Bay Area this season. Look for the Giants to fall short of any win projection in 2020. If MLB finds a way to play a full season, San Francisco is a candidate to lose 100 games.