SAP Center
San Jose Sharks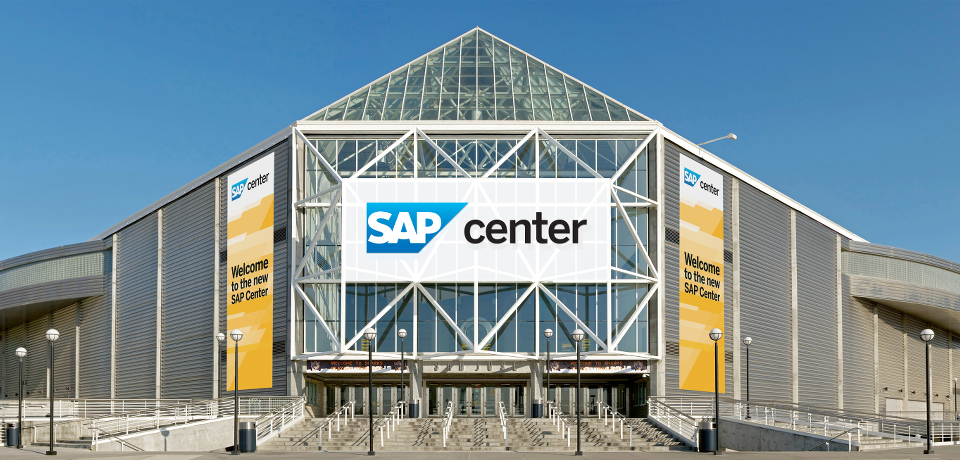 About Stadium
Located in downtown San jose, the SAP Center is a multi-purpose sports and entertainment facility that primarily serves as the home-ice for the National Hockey League's San Jose Sharks.
The stadium was formerly known as the San jose Arena, Compaq Center at San Jose, and HP Pavilion at San Jose, however fans commonly refer to it by its nickname, "The Shark Tank."
In addition to being the home of the NHL's San Jose Sharks, the venue also serves as home to the American Hockey League's San Jose Barracuda.
Sign up for a FREE Consultation to start working with Legendary Sports Bettor Jon Price
Plans to build the stadium originated in the mid-1980s when the group called Fund Arena Now started making the push and gathering support for the notion. The group's efforts were eventually successful as plans were given approval in the late 1980s.
• Location: 525 West Santa Clara Street
San Jose, California 95113
• Capacity: 17,562
• Opened: September 7, 1993
History
• Construction of the stadium took just over three years to complete with the ground breaking ceremony held on June 28, 1990 and the grand opening held on September 7, 1993.
• In 2006, the venue sold the most tickets ever to non-sporting events of any other venue in the western United Stated, and the fourth highest tickets in the world.
• In addition to being the home of the NHL's San Jose Sharks, the venue has also hosted a number of other major events like the WWE's Royal Rumble in 1998, the 2001 SummerSlam, and the Great American bash in 2007, and many more.
• The San Jose Sharks lost the 2016 Stanley Cup in the arena, with the championship going to the Pittsburgh Penguins.
Past and Current Teams
San Jose Sharks (NHL) (1993–present)
San Jose Grizzlies (CISL) (1994–1995)
SAP Open (tennis) (1994–2013)
San Jose Rhinos (RHI) (1994–1997)
San Jose SaberCats (AFL) (1995–2008, 2011–2015)
Golden State Warriors (NBA) (1996–1997)
San Jose Lasers (ABL) (1996–1998)
San Jose Stealth (NLL) (2004–2009)
San Jose Barracuda (AHL) (2015–present)