Posted on November 17, 2016, by Travis Pulver
It's been strange in Green Bay these days and fans are not sure what to make of it. Is the team struggling because of the head coach? Is it because the running game is pathetic or is it because Aaron Rodgers has lost his mojo?
As nice as it would be to know the answer, it would be even better if the team could right the ship and get back to winning football games again. At 4-5 and with the Vikings and Lions at 5-4, it would not take much for them to get back in contention in the NFC North. But they must start winning again—but that will be easier said than done against the Washington Redskins this week.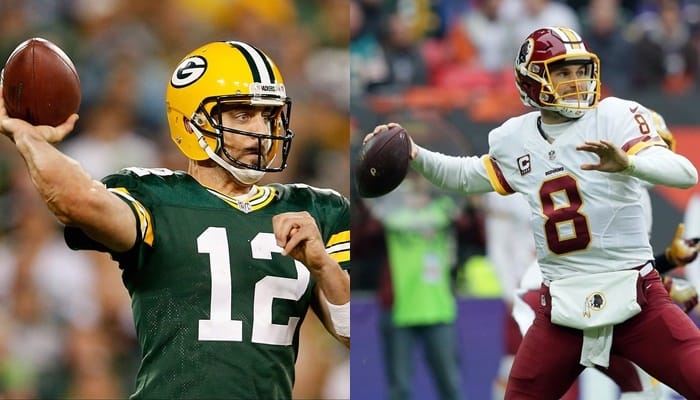 Sign up for a FREE Consultation to start working with Legendary Sports Bettor Jon Price
Kirk Cousins hasn't been blowing opponents away this season, but he does have the Washington offense playing well and generating a lot of yards (407.8 yards/game; No. 4), but the yards haven't translated into many points (23.6 points/game; No. 16). The Redskins have the worst red zone offense in the NFL this season with just 38.89 percent of red zone possessions ending in touchdowns.
It doesn't help that they have struggled to run the ball most of the time. While the team averages 113.3 yards/game, the Redskins have had a 100+ yard rusher only once this season—but the team is hopeful that will change going forward now that rookie Robert Kelley has been named the starter.
A few weeks ago, there would have been a reason for the Redskins to be concerned about running the ball against the Packers. Green Bay still has the No. 4 run defense in the league (84.4 yards/game), but they were the No. 1 unit. But after getting gashed by Tennessee (162 yards including a 75-yard run to start the game), the unit appears to be vulnerable.
The holes should get a little bigger if Kirk Cousins can get on track with his receivers early on. It should help that Green Bay's secondary is in a bit of a slump having given up close to 300 yards passing in each of the last three games. Marcos Mariota had an especially strong game last week with 295 yards and four touchdowns in what ended up being a 47-25 romp over the Packers.
A couple of years ago when the Packers were struggling as they are now, Aaron Rodgers encouraged calm by telling the world to relax. But this year the message he's been sharing during the team's current three-game slide has been much different and not nearly as encouraging.
It would help if the Packers had a running game, but they don't. Poor play mixed with injuries has led to Green Bay scrambling just to find someone to line up in the backfield. It's been so bad that the team has had to use a wide receiver in the backfield and tried to trade for help as well. The new hope is that former Seattle Seahawks running back Christine Michael will be able to help, but probably not this week.
Green Bay has never been a strong running team during the Aaron Rodgers Era. The team has been more than happy to put the ball in the hands of their quarterback instead, but this year that hasn't worked as well. Rodgers nearly managed to complete the comeback against Atlanta and may have been able to do it against Indianapolis if he had a little more time.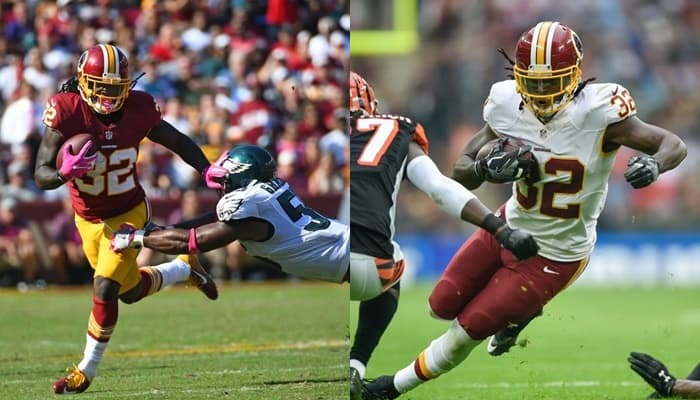 Of course, it would be nice if the team wouldn't get in holes they must climb out of, and with Rodgers struggling to throw beyond 15 yards this year it is going to be pretty hard to complete a comeback.
Despite the struggles Rodgers and the Packers offense have had, Redskins defensive back Josh Norman is not taking the Green Bay passing game for granted because of the respect he has for Rodgers:
"That is pretty much Gandalf the White over there. That's a wizard. That's who he is to me," Norman told reporters ahead of the Sunday night matchup, via Ryan Wood of the Green Bay Press-Gazette.
Rodgers will need to work some of his magic to lead the Packers to a win Sunday over Washington. Not as much to help his offense (although, they could use some), but on Kirk Cousins. He's been on fire the last few games, and if he actually has a running game supporting him—and he might—the Packers could be in trouble.
Relaxing will be the last thing Rodgers talks about then.