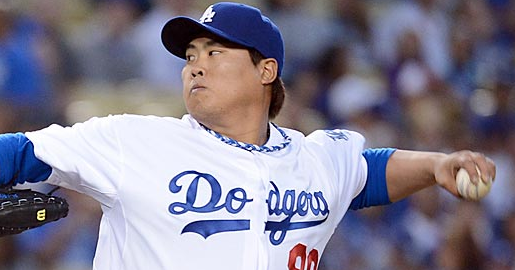 Posted on December 23, 2019, by Bryan Zarpentine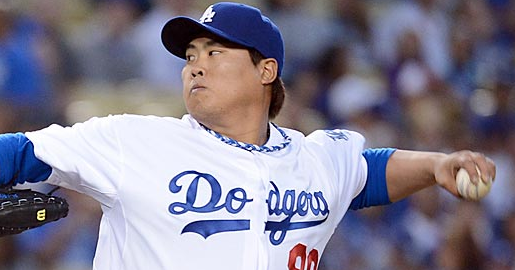 For much of the offseason, the Toronto Blue Jays have scoured both the free agent and trade markets for a frontline starter to lead their rotation. After a long search, it appears the Blue Jays have finally found their man. Late Sunday, the Blue Jays reached an agreement with lefty Hyun-Jin Ryu on a four-year contract worth $80 million. The deal comes on the same day the Blue Jays agreed to terms with infielder Travis Shaw, wrapping up a busy pre-holiday season for Toronto.
The 32-year-old Ryu was overlooked on the free-agent market compared to the top starters available. He was the Cy Young front runner for most of the season before ultimately losing out to Jacob deGrom of the Mets and finishing second. Of course, injuries have played an important role in diminishing his value. But when he's been healthy, it's hard to find a more dominant pitcher in baseball over the past two seasons.
Ryu could have hit the open market last winter but instead chose to accept a qualifying offer to remain with the Dodgers for one more season. The lefty made just 15 starts in 2018, although he was 7-3 with a 1.97 ERA during that span. After betting on himself, Ryu stayed relatively healthy in 2019, making 29 starts while going 14-5 with a 2.32 ERA. The South Korean native appears to have put the shoulder surgery that cost him nearly all of 2015 and 2016 behind him and is pitching up to his full potential.
Sign up for a FREE Consultation to start working with Legendary Sports Bettor Jon Price
For the Blue Jays, signing Ryu likely completes a massive overhaul of the team's starting rotation. Early in the offseason, the Blue Jays traded for veteran Chase Anderson, hoping he could provide some stability in their rotation. Toronto also signed veteran Tanner Roark for the same reason. Last week, the Blue Jays agreed to terms with Japanese pitcher Shun Yamaguchi, who will at least be given a chance to compete for a spot in the starting rotation.
Despite those additions, the Blue Jays were still lacking a bonafide ace to lead their rotation. That's where the signing of a pitcher like Ryu became essential. As long as he can stay healthy, it's a safe bet that Ryu will perform like a frontline starter. He will serve as the team's ace with Anderson and Roark being trusted veterans behind him.
With three new additions to the rotation, it'll be easier for the Blue Jays to fill out the rest of their rotation. Yamaguchi, as mentioned, is an option if needed, but he could also move to the bullpen. The club is hopeful that Matt Shoemaker can put his injury issues behind him, knowing that if he stays healthy, he's capable of being a solid mid-rotation starter.
Meanwhile, The Blue Jays are optimistic about Ryan Borucki coming back from an injury-plagued 2019 and know that Trent Thornton is a capable back-end starter. After adding depth to their rotation, the Blue Jays can now afford to give promising prospects Anthony Kay and T.J. Zeuch more time in the minors to develop without rushing them to the majors out of necessity.
After the addition of Ryu, Anderson, and Roark this offseason, the Blue Jays have quietly become an intriguing X-factor in the AL East. Toronto's roster is filled with young, high-ceiling players who are still finding their way in the big leagues. There's no doubt the Blue Jays are loaded with offensive potential. However, Ryu gives them the ace they were lacking and the kind of rotation that can complement their young position players. Given the moves they've made this winter, the Blue Jays will be a team to watch closely in 2020.