Turner Field

Atlanta Braves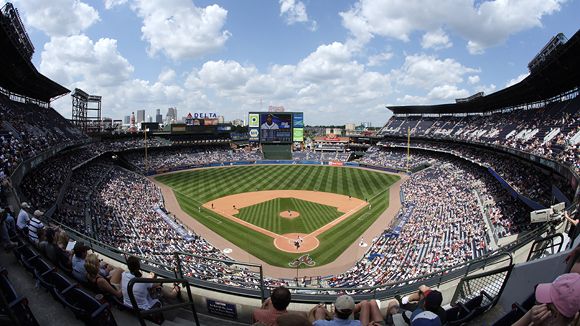 About Stadium
An open-air ballpark located in downtown Atlanta, George and serves primarily as home field for Major League Baseball's Atlanta Braves from the National League East.
The stadium was originally named Centennial Olympic Stadium in 1996 for the '96 Summer Olympic Games before being named to Turner Field.
The Braves previously played at Atlanta-Fulton County Stadium for the first 30 years of their existence starting in 1966.
Sign up for a FREE Consultation to start working with Legendary Sports Bettor Jon Price
The 2016 Season will be the last to feature the Atlanta Braves at Turner Field, as they plan to move to a new location, SunTrust Park, in Cobb County.
• 755 Hank Aaron Drive
Atlanta, Georgia 30315
• Capacity: 49,586
• Opened: March 29, 1997
History
• The Braves announced their pending move to SunTrust Field on November 11, 2013, with their final game scheduled to be played at Turner Field on October 2, 2016 against the Detroit Tigers.
• The Field has played host to four NLCS series, (1997, 1998, 1999, 2001), one World Series in 1999, one National League Wild Card Game in 2012, and one All-Star Game in 2000.
• The Atlanta Braves began their lease at Turner FIeld after the conclusion of the 2016 Summer Olympics. The stadium was originally funded by major private companies such as NBC and various Olympic sponsors.
• The local Atlanta residents originally voted for the stadium to be named Hank Aaron Stadium, but were overruled as the stadium was named Turner Field after Ted Turner.
Current and Past Teams
Atlanta Braves (MLB) (1997–present)