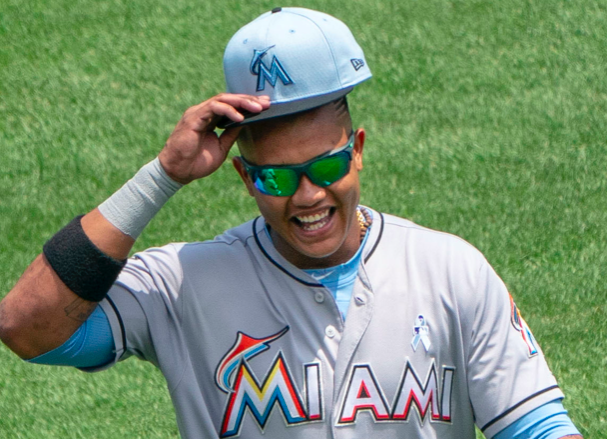 Posted on January 3, 2020, by Bryan Zarpentine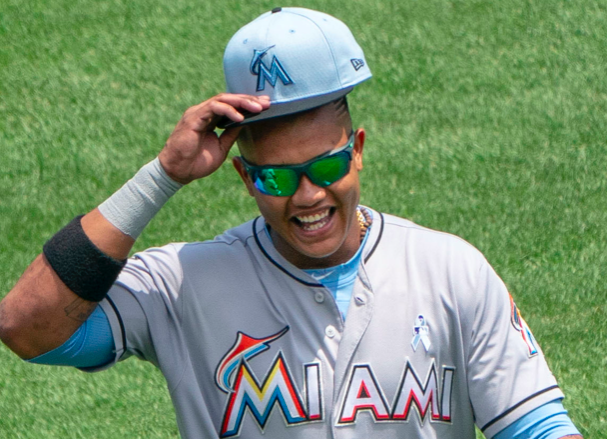 The Washington Nationals are staying busy during the new year. One day after adding Will Harris to their bullpen, the Nationals have agreed to a deal with second baseman Starlin Castro. The two sides have made a two-year pact that will pay Castro $12 million. He will enter the 2020 season as Washington's primary second baseman.
The soon-to-be 30-year-old Castro has been somewhat forgotten as one of the few proven veterans on the Marlins the past two seasons. He's quietly continued to be a consistent offensive player and a reliable defensive player. However, Castro has been unable to replicate his standing as an all-star caliber player, which he was with the Cubs early in his career and as recently as 2017 with the Yankees.
Of course, part of his marginal decline could be explained by a lack of help around him. He batted third, fourth, or fifth in Miami's lineup in nearly every game last seven with few proven players hitting behind him to serve as protection. Despite those circumstances, Castro was able to hit .270 with an OPS of .736, which was helped along by a career-high 22 home runs. While he may no longer be among the top second basemen in baseball, Castro should still be a productive member of Washington's lineup.
Sign up for a FREE Consultation to start working with Legendary Sports Bettor Jon Price
By signing Castro, the Nationals have filled one of their most pressing needs this offseason. Washington utilized Brian Dozier at second base for most of 2019. But his production continued to decline despite 20 home runs. The Nationals picked up veteran Asdrubal Cabrera late in the season and he ended up getting most of the playing time there down the stretch and in the postseason. With both being free agents, the Nationals were in the market for an everyday second baseman this winter and ended up with one of the better options available, not to mention one of the youngest.
The addition of Castro could be an indication that Washington is ready to move on from longtime first baseman Ryan Zimmerman. The club re-signed utility man Howie Kendrick earlier this winter. Kendrick was viewed as an option at second base, but with Castro aboard, Kendrick could potentially serve as the team's primary first baseman. Meanwhile, the Nationals are still in need of a replacement for Anthony Rendon at third base. But early reports suggest signing Castro won't prevent the Nationals from finding a third baseman on the free-agent market.
It's also worth noting that while Castro will begin 2020 as Washington's primary second baseman, he may not finish the season there. Top prospect Carter Kieboom could supplant him at some point. Kieboom is blocked at shortstop by Trea Turner but is capable of sliding over to second base. He spent 2019 at double-A after making a brief cameo early in the season. However, he could be pushing for a promotion to the majors by mid-season, forcing Castro to another position or into a utility role. Castro has spent time in his career at both shortstop and third base, so he'd be well-suited for such a role.
Obviously, the Nationals aren't yet done adding players or sorting out their infield alignment before the start of the season. But the addition of Castro does provide some clarity. It also gives the Nationals a proven hitter with 10 years of big-league experience under his belt. Whether he remains Washington's primary second baseman for the next two years or not, having Castro will make the Nationals a better team.