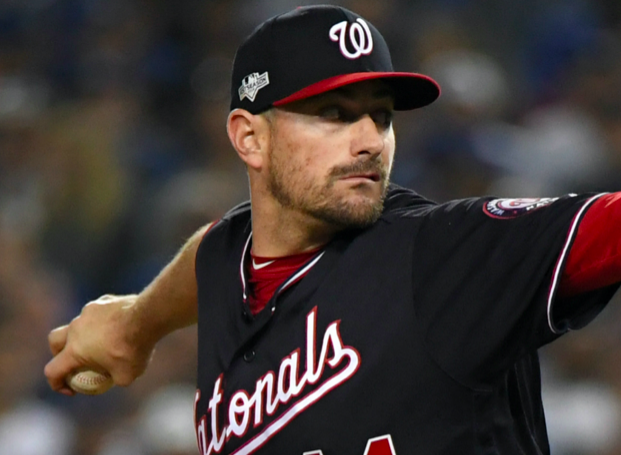 Posted on January 6, 2020, by Bryan Zarpentine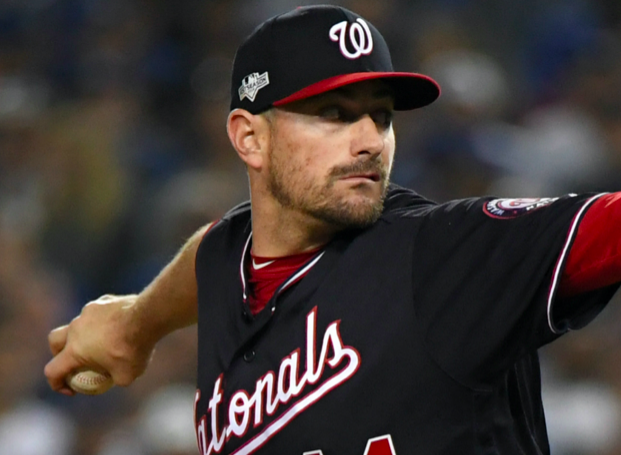 While most of baseball has remained somnambulant in the new year, the Washington Nationals remain busy. After a trio of signings last week, the Nationals added two more pieces to the puzzle on Monday, as they get ready to defend their World Series title in 2020. First, the Nationals agreed to re-sign reliever Daniel Hudson to a two-year deal worth $11 million plus incentives. Washington followed up that move by signing first baseman Eric Thames to a one-year deal worth $3 million with either a mutual option or $1 million buyout for the 2021 season.
The Nationals re-signing Hudson marks the return of the team's savior during last year's playoff run. After acquiring him at the trade deadline, Hudson posted a 1.44 ERA over 24 appearances with the Nationals down the stretch, helping to save a beleaguered bullpen. He then collected one win and four saves over his nine appearances in the postseason.
For Hudson personally, 2019 was a career-changing year. A year ago, he accepted a minor-league deal with the Angels and was released in the third week of March. He caught on with the Blue Jays and pitched well enough to garner interest on the trade market. In desperate need of help, the Nationals took a chance on him and Hudson turned out to be an invaluable part of Washington winning the world series.
Sign up for a FREE Consultation to start working with Legendary Sports Bettor Jon Price
Of course, the Nationals are expecting Hudson to remain a key figure in their bullpen. He will likely team up with Will Harris, who was signed to a three-year deal last week, as the primary setup men for closer Sean Doolittle. Questions still linger about the rest of Washington's bullpen, but Doolittle, Harris, and Hudson should be a formidable trio late in games, helping the Nationals protect any lead they take into the 7th or 8th inning.
As for Thames, he joins the Nationals after a three-year stint with the Brewers. The 33-year-old Thames actually spent three seasons in South Korea before getting his big league career back on track in Milwaukee. He burst back onto the scene with a monster season in 2017, only for injuries to slow him down in 2018. However, Thames things back on track this past season, hitting .247 with an OPS of .851, helped along by 25 home runs. The caveat is that the switch-hitting Thames does most of his damage against right-handed pitching and showed limited power against lefties last season.
It's likely that the Nationals will pair Thames with Howie Kendrick in a platoon at first base. However, there are also rumblings that Washington could re-sign veteran Ryan Zimmerman and use him in a timeshare with Thames at first base. Such a move could push Kendrick into more of a utility role that would likely include playing both the infield and the outfield.
Meanwhile, the Nationals remain in the market for a third baseman. The recent signings of Starlin Castro and Asdrubal Cabrera will help the Nationals fill their opening at second base and give them plenty of versatility in the infield. Some combination of Kendrick, Castro, and Cabrera could also handle both second and third base, especially if Zimmerman returns to handle first base with Thames.
Despite being busy over the past week, the Nationals don't appear to be done just yet. They are likely to add either Zimmerman or an everyday third baseman, possibly both. Adding another reliever isn't out of the question either. Nevertheless, the Nationals surely made themselves better on Monday with the additions of Hudson and Thames. The former gives them a much-needed bullpen asset while the latter gives them another power source in their lineup. If nothing else, the Nationals aren't resting on their laurels when it comes to defending their World Series crown.