Who is the most accurate NFL game predictor?
The NFL is the number one sport when it comes to wagers. There are more wagers placed on the sport every weekend than on any other sport on the planet, including soccer. This, despite the fact that soccer is a far more popular sport globally. People love the NFL, and they love to place bets on it.
Getting Good Information
One thing that makes betting on the NFL more difficult than other sports is the fact that injuries play a significant role in the outcome of games. This is true of other sports as well, but what separates the NFL from other sports is that a player could be considered questionable to play all week long, then added to the roster moments before game time.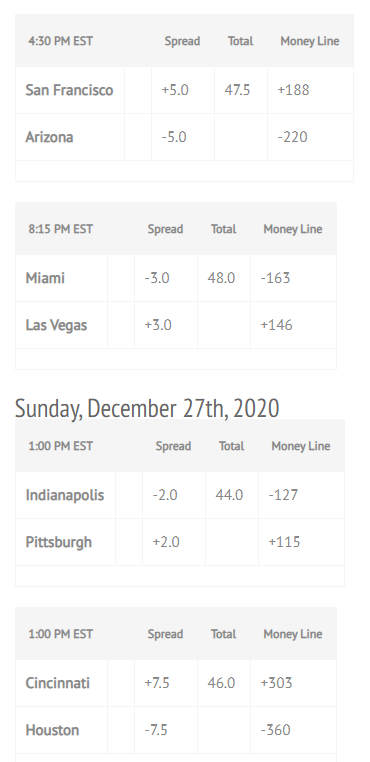 Sign up for a FREE Consultation to start working with Legendary Sports Bettor Jon Price
The reverse is also true. The coaching staff may believe that a player is ready to go then, during warm-ups, they are suddenly a scratch. This kind of injury can dramatically change the outcome of games and, if you are a person placing a wager on the game, it dramatically changes your ability to be successful in the contest.
If you have been placing wagers on NFL games before, you know how frustrating it can be to find out that the starting quarterback, All-Pro left tackle, or placekicker has suddenly gone down during warm-ups or is just not ready to go. What seems like a sure winner for you that week suddenly looks like a loser.
Sometimes, those types of injuries are beyond your control. There is nothing you can do about a last-minute injury, but there are times when the right kind of information can give you an inside track on whether it is a good idea to place a bet on a game and who to wager on. What you need is the right kind of information, and this is what Jon Price and Sports Information Traders give to you.
Getting Ahead of the Others
What separates Sports Information Traders from other prediction sites is that they have a staff dedicated to researching, analyzing, and locating the information that can help to predict the outcome of NFL games each and every week.
There is no denying that other handicappers are doing their homework as well, but the reason that Price and his crew are surpassing that of others is that they are excelling. You do not have to believe this. You can simply let the numbers speak for themselves.
On average, the best handicappers are right somewhere between 55% to 62% of the time. That is pretty good. If you look across the sports industry, the best handicappers are correct only about 53% of the time on all sports combined. So, being right 60% of the time is really good.
This past season, Price had the best success rate of any NFL predictor in the sports handicapping business. He was hitting on nearly 63% of his predictions, slightly edging Will Rogers who came in at 62.1%. In fact, Info Plays was the only other NFL predictor to hit on over 60% of their predictions, hitting at 61.9%.
After these top three, the next five best predictors came in as follows:
John Ryan – 59.7%
Teddy Davis – 58.5%
Scott Rickenbach – 57.8%
Art Aronson – 57.3%
Big Al McMordie – 55.9%.
All of those are considered excellent percentages. They are hitting far more often than they are losing, which is what sports wagering is all about. It is also all about looking to get that edge that helps you to be a winner. By finding the right NFL predictor who can give you the right kind of information to help you to be more successful, you are assuring yourself that you are going to be a winner more often than you are a loser. When money is involved, that is always the edge you are looking for.
How Is Jon Price Able to Be So Successful?
What you may be wondering is how it is that Jon Price is able to be so successful with his predictions. That is a good question.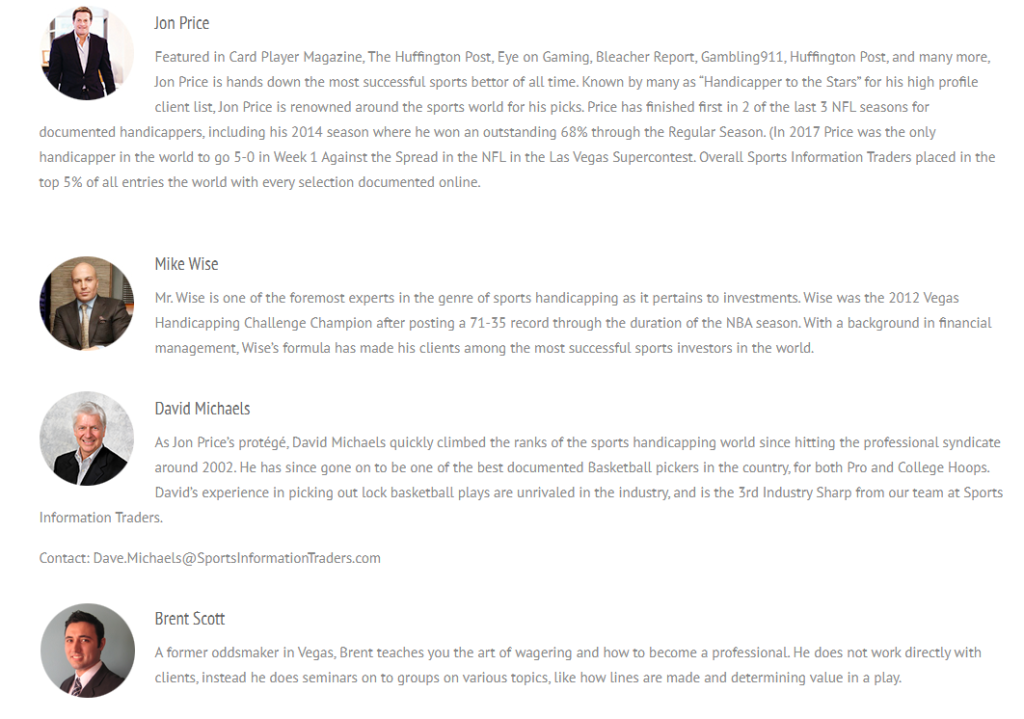 While many things about the NFL can be quite predictable, there are also a lot of instances where variables play a part in the outcome of games. This can include such things as injuries, weather, new signings, slumps and streaks, and off-the-field issues.
In fact, off-the-field issues can be one of the biggest indicators of how well a player is going to perform that particular week. If a player is caught in some kind of off-the-field scandal or is going through a time of great joy, such as the birth of a new baby, it can lead to a change in their performance on the field. You may not always be privy to information like that, but Jon and his staff do all the research to find out this kind of information so that they are then able to determine how that might affect the outcome of that week's game.
This is the importance of the experts at Sports Information Traders. They know how to gather information and then use it to make predictions on the outcomes of games. Plus, the experts at the site provide you with additional information to help you to make your own choices. They are simply providing information, but are not locking you into choosing a particular outcome of a game. In other words, you do not have to take their word for it.
Instead, they give you the information and analysis and let you determine for yourself whether you like their prediction or not. This is what separates Sports Information Traders from many other sites. They want to provide you with the best information possible, and then let you be in charge of how you want to spend your money. After all, isn't that the way it is supposed to be about?
Right now, you can put Price and his staff for the test. You can try out the site to see how good they are at making predictions. You were going to find that this is a site where you can count on you the best predictions possible.
Find out more about the best handicappers for MLB, NHL, NBA, Soccer, Football, Basketball.