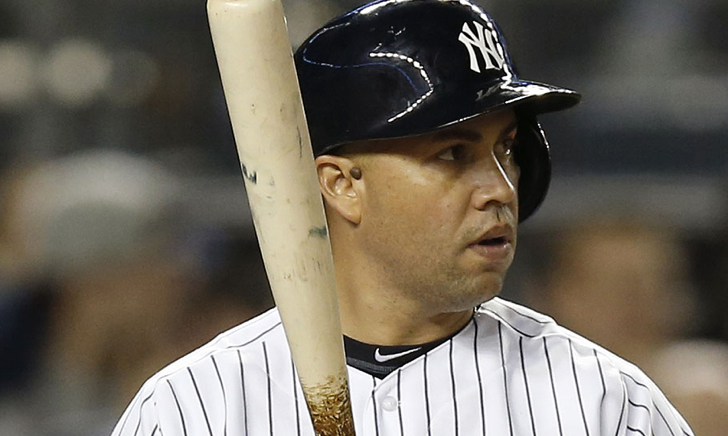 Posted on July 17, 2016 by Bryan Zarpentine
With every loss, the New York Yankees take one step closer to actually being sellers at the trade deadline this year. At the all-star break, the front office and management were still split on whether or not the team should be buyers or sellers, but with back-to-back losses to the Boston Red Sox to start the second half, the Yankees are starting to look more and more like sellers. Reports that surfaced indicate the same, as the team is will listen to offers for outfielder Carlos Beltran and Aroldis Chapman, and will trade them if the team isn't in contention by the August 1 deadline, according to Ken Rosenthal.
Both Beltran and Chapman will be free agents following the season, and it'd be foolish for the Yankees not to trade both and acquire several prospects to add to a farm system that already has a few potential game changers. Beltran is only likely to be appealing to American League teams, but he's had a strong offensive season and could be a difference maker for a team in need of another bat. Chapman, meanwhile, would be appealing to a wide variety of teams as either a closer or dominant set up man. Both could be worth quite a lot on the trade market over the next couple of weeks.
Of course, Rosenthal noted Saturday that the Yankees are not in sell mode just yet, as they cling to hope of a turnaround. However, New York is two games under .500 heading into Sunday's game against the Red Sox and looking up at three strong teams within their own division. The Yankees would not only need to play better baseball over the next couple of weeks, but they would also need to show signs of being able to leapfrog at least one of their division rivals.
Sign up for a FREE Consultation to start working with Legendary Sports Bettor Jon Price
Rosenthal also reports that several of the team's starting pitchers are drawing interest, most notably C.C. Sabathia, Nathan Eovaldi, and Michael Pineda. Both Eovaldi and Pineda have one more year of arbitration before free agency, while Sabathia has a $25 million vesting option for next season, so there is no rush for the Yankees to trade any of them, as they could wait until this winter and make any of the three available for teams disinterested with the pitchers on the free agent market.
One player who the Yankees seem intent on keeping is reliever Andrew Miller, who has two more years on his contract after this season. Rosenthal said Saturday the Yankees "aren't motivated" to trade Miller, despite previous reports that they would at least listen to offers for him. The Yankees would likely push Chapman on any team that expressed an interest in acquiring Miller.
For the time being, the team's ownership remains in denial about the Yankees still being able to compete this year, but all signs point to the team ultimately selling off viable pieces before the August 1 non-waiver trade deadline. When that happens, Beltran and Chapman are almost guaranteed to be traded, and a few other players may not be far behind.