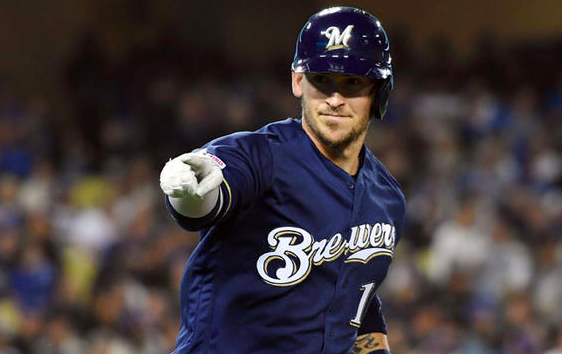 Posted on November 21, 2019, by Bryan Zarpentine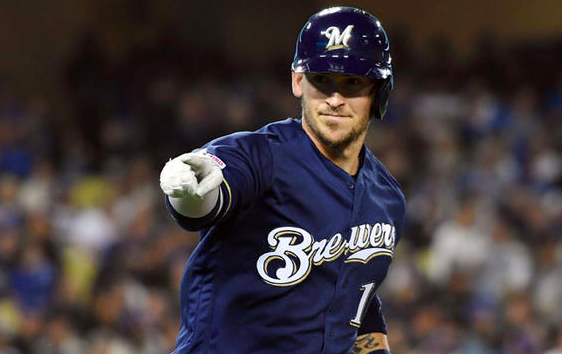 The Chicago White Sox took a big step toward becoming a competitive team on Thursday. The club has signed catcher Yasmani Grandal to a four-year deal worth $73 million. It's the biggest free-agent contract in White Sox history and is an obvious sign that the White Sox are hoping to take a big step forward in 2020 and become a serious contender in 2020.
The 31-year-old Grandal was by far the best catcher on the open market this winter and one of the best hitters available. He was on the free-agent market last winter, turning down a four-year deal worth $60 million from the Mets to sign a one-year deal with the Brewers worth $18.25 million. After hitting .246 with a career-high 28 home runs in Milwaukee, Grandal was able to receive an even more lucrative long-term deal this offseason and now becomes an important building block for the White Sox.
"Yasmani ranks among the very elite catchers in Major League Baseball today, and we are extremely happy to add a durable and talented player of his caliber to our lineup," White Sox GM Rick Hahn said in a statement. "His selectivity at the plate is a real plus offensively, and as a switch hitter, his combination of power and on-base percentage stand out. Yasmani's defensive abilities, pitch framing, and other advanced catching metrics also separate him from others in the game."
Sign up for a FREE Consultation to start working with Legendary Sports Bettor Jon Price
At first glance, the White Sox adding Grandal is a little surprising. Chicago already has an everyday catcher in James McCann, who was an all-star in 2019. Zack Collins, the team's first-round pick in 2016, made his big league debut in September after a standout season at triple-A. In that sense, the White Sox appeared to be in good shape behind the plate.
Nevertheless, the White Sox were eager to add a big bat to their lineup, regardless of the position. Presumably, Grandal will be the team's primary catcher with McCann serving as the backup. However, Grandal will also be able to get plenty of at-bats in the DH spot, leaving plenty of playing time available for McCann and possibly Collins as well. It's also possible that Grandal will see some time at first base, although Jose Abreu figures to be Chicago's primary first baseman after accepting a qualifying offer from the club last month.
Regardless of where the pieces fall in the field, Grandal will join Abreu in helping to anchor the middle of the White Sox batting order. Youngsters Yoan Moncada, Tim Anderson, and Eloy Jimenez will join them in what is starting to look like a formidable lineup. The White Sox improved from 62 wins in 2018 to 72 wins in 2019, and the hope is that Grandal moves the needle for Chicago that much further in 2020.
"He's such a quality guy," White Sox president Ken Williams said of Grandal. "For him to understand our messaging, our goals, our path, and to say I want to be a part of that and I'm going to commit to it early so we can move on to the next thing heading into the Winter Meetings just shows what kind of character we're talking about."
It'll be fascinating to see where the White Sox go from here this offseason. They already have a few promising young hitters who are starting to establish themselves and a wealth of young starting pitchers who are doing the same. With Grandal, they added one of the best offensive players available on the market early in the offseason. Williams indicates that there could be more moves to come that could surely make the White Sox a team to watch in 2020.
"Clearly we're trying to put ourselves in a window that could very well start next year but extend to the next five to seven years," says Williams. "We get ourselves in position with our young core and we could augment it with guys like this."